Personal Injury Lawyer in Wheeling, WV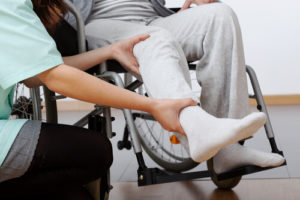 Have you suffered injuries in an accident caused by someone else's carelessness? The last thing you should have to worry about is getting the money you need to pay your medical bills. Yet many accident victims are overwhelmed by the insurance claims process and intimidated by the insurance adjusters.
The Wheeling personal injury lawyers with Jividen Law Offices, PLLC can help you demand the compensation you deserve following an accident. For more than 35 years, our law firm has been a tenacious advocate for the rights of accident victims in Wheeling. We help people seek just compensation for injuries that weren't their fault. Let us put our personal injury experience to work for you.
If you've been hurt in an accident, you probably have questions about your options. At Jividen Law Offices, PLLC we are ready to review the facts of your accident and help you understand your legal options. Contact our Wheeling office today for a free case consultation with a compassionate personal injury lawyer.
Why Choose Jividen Law Offices
Your first interaction with an insurance adjuster following an accident may feel like a positive experience. Many adjusters want to come across as your friend. However, they're employed by a for-profit business, and their job is to protect those profits. That means settling claims quickly for as little money as possible. You may think an adjuster is on your side, but they work for the insurance company. Who is working for you?
If you choose Jividen Law Offices, PLLC, our personal injury attorneys will advocate for your interests. We will use our experience and skills to help you demand the full compensation you deserve based on the facts of the case. We understand insurance companies and the tactics they may use to try to diminish the value of claims. Our legal team can independently investigate the accident and gather crucial evidence to build a strong case on your behalf.
Why choose us to help you recover the compensation you need? Because we:
Have secured millions of dollars on behalf of clients like you
Are dedicated to managing your case from start to finish
Utilize 50 years of combined legal experience
Have strong involvement in the local community
Won't charge you legal fees unless we win your case
Click here for information about what our clients have to say about working with Jividen Law Offices, PLLC.
What To Do Right After a Personal Injury?
If someone else injured you, they likely owe you compensation. But unfortunately, recovering this compensation might prove more difficult than it should be if you try to handle your case on your own. Your actions in the days and weeks after the accident can be scrutinized and potentially used to diminish the value of your claim. However, you can take steps to protect your rights. Consider taking the following steps:
Report the accident– If you were in a car crash, law enforcement can secure the scene and assist the injured. The subsequent police accident report can be vital to your claim. It will identify who was involved in the motor vehicle accident and how it occurred. If you were injured on someone else's property, alert the owner or manager. Ask them to file a report and give you a copy.
Seek medical attention right away– Your health and safety should be top priorities after an accident. The sooner you get medical attention, the better. Your medical records can be vital evidence in a compensation claim.
Document the scene– If possible, photograph the accident scene using your phone camera. Ask witnesses for their contact information and get a short statement about what they saw. Note the location of any security cameras that might have captured the incident.
Contact an attorney– Contact an attorney early in the process. A personal injury lawyer can gather evidence to support your claim. An attorney can also manage communications between you and the insurer and negotiate on your behalf for full and fair compensation.
Keep receipts– Hang on to copies of your medical and repair bills, pay stubs, and proof of any out-of-pocket expenses related to the accident. These bills and receipts help your attorney calculate the fair value of your claim.
Stay off social media– You may be tempted to post updates on social media about your condition after an accident to let family and friends know how you are doing. But resist this impulse. Insurance adjusters or opposing attorneys may look at your social media accounts and use your words against you to diminish or discredit your claim.
What Are Recoverable Damages for a Personal Injury?
One of the most common questions after an accident is, "What is my claim worth?" The legal team at Jividen Law Offices, PLLC has an extensive track record of helping accident victims recover fair amounts for their injuries. This includes compensation for:
Medical expenses
Lost wages or income
Lost earning capacity
Property damage
Loss of quality of life
Pain and suffering
Accepting an initial settlement offer will not likely be in your best interest. Remember, the insurance adjuster is looking to save their employer money by offer as little money as possible. Before you accept an offer, you should have an experienced Wheeling personal injury attorney review it and discuss whether it is fair.
What Is the Time Limit for Personal Injury Lawsuits in West Virginia?
If settlement negotiations break down, you may wish to file a personal injury lawsuit. But be aware that there is a time limit for doing so. West Virginia's statute of limitations on personal injury claims means you have only two years from the date of the accident to file a suit against an at-fault party. Filing after the deadline can result in the dismissal of your case, severely limiting your ability to recover the money you may otherwise entitled to claim.
Most personal injury claims are settled out of court. They end in a settlement, meaning the accident victim agrees to drop their case in exchange for an payout. But the statute of limitations still affects the process. The threat of a lawsuit is a major bargaining chip during settlement negotiations.
How is Liability Determined in a Personal Injury Claim?
Proving liability comes down to evidence. The burden is on you and your attorney to establish how another's negligence or disregard for safety caused the accident and your injuries. However, uncovering vital evidence on your own can be challenging, especially if your injuries are severe.
An attorney can be instrumental in obtaining the evidence and using it to build a compelling compensation claim. This evidence includes:
Police report
Accident report
Photographs and videos
Witness statements
Employment records
Medical records
Black box data from semi-trucks
Cell phone records
Anything you did to contribute to the accident could affect the value of your claim. Turn to an experienced Wheeling personal injury attorney to evaluate your claim and determine which parties are financially liable. A good lawyer knows how to use the evidence they find to reduce their client's share of fault and increase the compensation they can recover.
How Our Attorneys Can Help with Your Personal Injury Case
A good lawyer is instrumental to maximizing your compensation. At Jividen Law Offices, our legal team can help with your personal injury case by:
Investigating the cause of the accident
Identifying all liable parties
Gathering evidence to strengthen your case
Calculating the value of your claim
Managing communication between you, the insurer, and other involved parties
Filing claims with the insurance company
Negotiating on your behalf
Taking a lawsuit to court if necessary
At Jividen Law Offices, we understand that your finances may be strained after an accident. But we don't believe that should be an impediment to seeking justice. That's why we only charge fees if we recover funds for you.
Types of Personal Injury Cases We Handle in Wheeling, WV
At Jividen Law Offices, PLLC, our personal injury attorneys have more than 50 years of combined legal experience helping people like you get the money they deserve. We have the skills and resources to handle a range of personal injury claims, including:
Brain Injuries
Burn Injuries
Spinal Cord Injuries
Drug Injury
Before you discuss your accident with anyone else, contact a knowledgeable Wheeling personal injury attorney. Our legal team is prepared to do what it takes to demand the compensation you deserve.
Schedule a Free Case Review with Our Experienced Wheeling Personal Injury Attorneys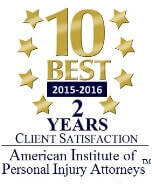 Founding attorney David A. Jividen has built his practice on a foundation of community service and helping others. The legal team at Jividen Law Offices, PLLC is dedicated to honoring that principle and demanding justice for those who HAve been hurt through no fault of their own.
Contact us today for a confidential, no-obligation consultation.
Testimonials
"I employed David A. Jividen to handle several claims of both me and my husband. He was very attentive to our needs, answered all of our questions and we were very pleased with the result. I would highly recommend Jividen Law Offices, PLLC."
Review by: V.B.
Rating: ★★★★★ 5 / 5 stars