Why Should You Hire a Law Firm for a Personal Injury Case?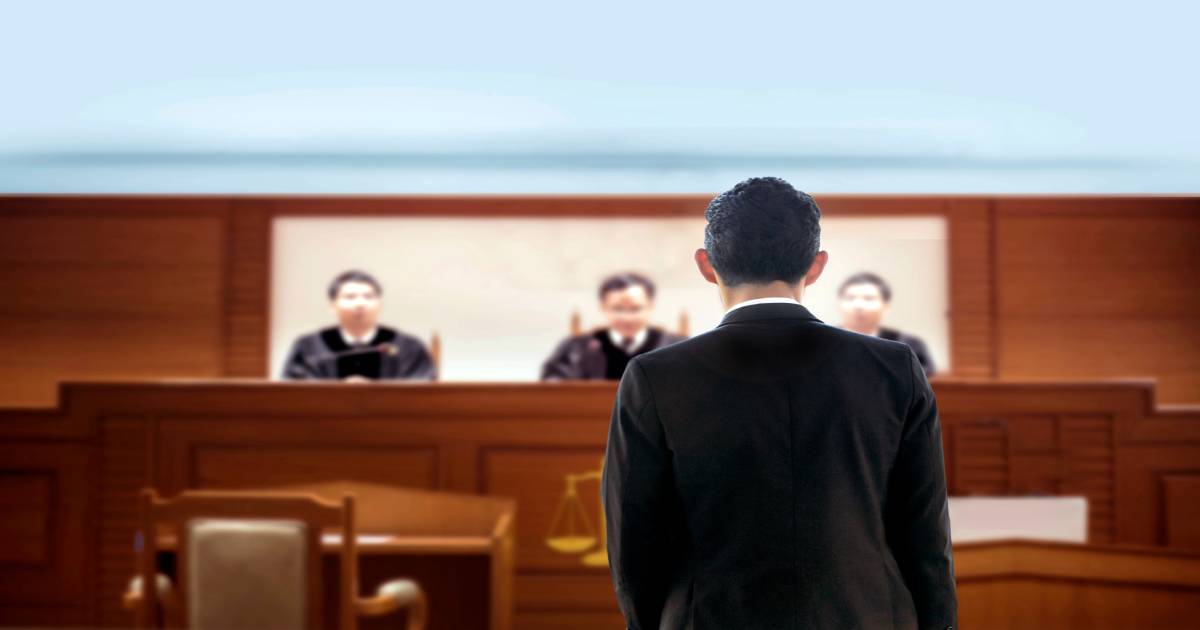 If you've been severely injured due to the negligence of an individual, business, or another entity, you may wonder how you'll recover, pay the medical bills and move on with your life. You may be dealing with a lot of pain. You may also feel financial stress if your injuries prevent you from working and you have medical bills piling up. Difficult times like these are when your insurance carrier is supposed to step up. Unfortunately, insurance companies often try to take advantage of the situation to pressure accident victims to accept a settlement that is a fraction of the claim's fair value.
What are you supposed to do in a situation like this? One thing you can do is to talk to an experienced and compassionate West Virginia personal injury lawyer. The personal injury attorneys at Jividen Law Offices, PLLC have more than 50 years of combined legal experience. We can help you determine the fair value of your claim and stand up to insurance companies' tactics. We've received numerous awards and honors for our exceptional legal services, including membership in the Million Dollar Advocates Forum, an invitation-only group of trial lawyers who have won judgments of $1 million or more for their clients.
With our experience and skills, you'll have a better chance of getting just compensation for your injuries and losses. Schedule a free initial consultation by calling our office in Wheeling, West Virginia, or by visiting our contact page.
Hire a Personal Injury Lawyer or Handle Your Own Claim?
It can be difficult to know whether you should handle your own claim or hire a personal injury lawyer after an accident. While you may be able to handle the claim yourself if the accident only involves vehicle damage or your injuries are minor, there are certain circumstances in which it's a good idea to seek help from an attorney.
Talk to an attorney if:
You suffered a serious injury – A serious injury can prevent you from working temporarily or lead to a permanent disability and limit your ability to do certain activities for the rest of your life. You may need expensive medical care for many years. A lawyer can help you seek the money you'll need to cover both present and future medical expenses.
It's unclear who is at fault for your injury – If a dispute arises about who is at fault for your injuries or you are unsure, it's a good idea to speak with an attorney as soon as possible. When the fault isn't clear after an accident, there's a strong possibility the other party's insurance company will seek to deny your claim. A personal injury lawyer can review the facts and help you understand the appropriate steps to take.
The accident involved more than two parties – Personal injury claims can be quite complicated if three or more entities are involved. You may need to deal with multiple insurance companies and file more than one claim to seek full compensation for your injuries. Our personal injury attorneys at Jividen Law Offices have extensive experience negotiating with insurance companies to resolve claims.
Your insurance claim has been delayed or denied – Insurance companies make money by paying out the least amount possible to settle claims. In some cases, they deny liability altogether. If your claim has been denied or delayed by the other party's insurer, a personal injury lawyer can help you seek the full amount of compensation available by law.
Personal Injury Attorneys Will File Your Claim
After a serious accident, you might receive a quick settlement offer from an insurance company. It's tempting to accept the offer so you can get some financial relief, but you shouldn't accept the offer without talking to a lawyer first. By accepting a quick settlement, you could be shortchanging yourself and missing out on the full compensation you are entitled to claim.
A personal injury attorney can help you seek compensation for a range of expenses and losses, including:
Your medical bills, including any future care you may need
Your lost wages from missed work due to injuries
Your reduced ability to work and earn a living
Your pain and suffering
Your mental anguish
Your damaged personal property

Focus on Recovery
In the wake of a serious injury, your first priority should be seeing a doctor and getting treatment for your injuries. It's hard to focus on your recovery, however, if you're fighting a legal battle with an insurance company. A personal injury lawyer can fight for a full settlement for you while you focus on healing and regaining your health.
What Happens When You Hire an Attorney?
If you've never been involved in a major accident or haven't had much experience with the legal system, you may not know how a personal injury attorney assists with an injury claim. Here are the steps we take at Jividen Law Offices after you hire one of our West Virginia personal injury attorneys:
Gather evidence – To get the full amount of compensation for your injuries, you'll need to prepare a strong case. Using medical records, photos from the scene, security camera footage if available, expert testimony, witness interviews, and other evidence, we'll build the strongest case possible for full compensation.
Handle your paperwork – Insurance claims involve a lot of paperwork. These forms need to be filled out correctly if you want to avoid delays. We'll take care of the paperwork for you and make sure everything is filled out correctly and submitted on time.
Negotiate with insurance companies – Insurance companies will try to pay the least amount possible to settle a claim or deny the claim entirely. Our attorneys are seasoned negotiators. We won't let them push you around. We are committed to fighting for every dollar you deserve for your injuries.
Bring your case to court – Most injury claims are settled out of court. But if the opposing insurance company refuses to agree to a just settlement, the skilled trial attorneys at Jividen Law Offices will be ready to seek justice in a West Virginia courtroom, if necessary. We are proud of our record of accomplishment on behalf of our clients.
Contact Experienced Personal Injury Attorneys
Our West Virginia personal injury attorneys at Jividen Law Offices, PLLC are available to review your personal injury accident and discuss your legal options. Get a free case review today by calling our Wheeling office or by filling out our online contact form.