Car Accident Attorneys in Wheeling, WV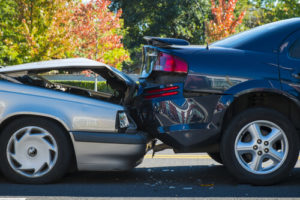 West Virginia Car Accident Lawyer
Car accidents represent an all-too-common occurrence on the roads and highways of West Virginia. A car accident may seem like a normal part of life. However, when you are injured in a car accident due to no fault of you own, the accident can turn your life upside down.
If you have been seriously injured in a Wheeling car accident, your life may never be the same again. Your injuries may leave you with disabilities that prevent you from returning to your old job or to full-time work. You may not be able to participate in the activities you once enjoyed.
When someone else bears responsibility for causing your car accident, you deserve to hold them accountable for the financial compensation you need for your recovery. Whether it was a side swipe accident, rear-end collision,or a head-on collision; financial compensation can provide you with some measure of justice for the harm you have suffered.
For more than 35 years, the Wheeling auto accident lawyers of Jividen Law Offices, PLLC have fought for the injured victims of car crashes. When you have suffered significant injuries and are trying to get back to your normal life, you should not have to worry about the financial burdens of medical bills and missed work.
Now is the time to hire an experienced car crash attorney to pursue the compensation you need and deserve.
At Jividen Law Offices, PLLC, our injury lawyers stand ready to help you with your car accident claim. Our legal team will do whatever it takes to pursue maximum compensation for your injuries and losses. You can focus on your recovery while our aggressive car accident attorneys protect your best interests. You will not owe us anything unless and until we recover money for you.
If you have been involved in a car accident that was someone else's fault, turn to the Wheeling car accident lawyers of Jividen Law Offices, PLLC. For a free initial consultation, call us now or reach out online.
How Our Wheeling Car Accident Lawyer Can Help You
Have you been involved in a car accident in Wheeling that was caused by someone else's carelessness? Our car wreck lawyers can help you seek the financial compensation you need by:
Meticulously investigating your accident to recover important evidence such as police accident reports, accident scene photos, eyewitness statements, vehicle damage reports and your medical reports
Working with accident reconstruction experts to build an effective, persuasive explanation of how your accident happened
Identifying the parties responsible for your injuries
Collaborating with medical, vocational, and financial experts to develop legal arguments establishing the extent of your damages
Filing your claims with the insurance companies and aggressively pursuing full payment on your claim
Preparing your case to go to trial, if necessary, and presenting your case to a judge and jury
At Jividen Law Offices, PLLC, our attorneys have been recognized for our long track record of successful results obtained on behalf of our clients. Our attorneys have received accolades. They have been named to the Super Lawyers list for nine consecutive years. They also have membership in the Million Dollar Advocates Forum, which recognizes attorneys who have secured million-dollar settlements and verdicts.
What Is Your Car Accident Case Worth?
If you have been involved in a car accident, you may think that you are only entitled to receive money to pay for your damaged vehicle and your current medical bills. At Jividen Law Offices, PLLC, our Wheeling car accident lawyers aggressively pursue the full scope of financial compensation.
You may be entitled to these damages:
Past, ongoing, and future medical expenses, including hospital bills, doctor's appointments, surgeries and medical procedures, prescription medication, physical and occupational therapy, medical equipment, home health care, and other out-of-pocket expenses
Lost wages for the time you miss from work during your recovery
Lost earning capacity, if you are left with disabilities that prevent you from returning to your old job or earning the same level of income you did prior to your accident
Pain and suffering, or the physical and emotional distress caused by your injuries
Quality of life lost due to physical disfigurement or the inability to complete daily activities or other activities you previously enjoyed
Property damage, including the cost to repair or replace your vehicle damaged in the accident
Time Limit for Filing a Car Accident Lawsuit in West Virginia
Under West Virginia's statute of limitations, you generally have two years from the date of your accident in which to file a personal injury lawsuit. In certain narrow circumstances, this two-year period may not begin to run until later. For example, the two-year statute of limitations may not begin to run for a minor injured in a car accident until the minor turns 18. Also, the limitations period may not begin to run for a person injured by a hit-and-run driver until the identity of the driver is discovered.
If you fail to file your lawsuit before the limitations period in your case expires, the court will almost certainly permanently dismiss your case. That means you will have lost your right to seek compensation in court.
What to Do If You've Been Hurt in a Car Accident
When you have been hurt in a car accident, you may likely feel a sense of shock and confusion. You may not be thinking about what you need to do to protect your rights and interests. But these steps will help you preserve your legal rights and options:
Call 911 if you and/or someone else involved in the accident has been hurt, or otherwise call the local police department to send an officer to the scene to complete a police accident report. Make sure you obtain a copy from the police department.
Get the contact and insurance information from the other drivers involved in the crash.
Get contact information from any eyewitnesses in case you need to take a statement from them.
Take photos or video of the accident scene, including the positions of the vehicles after the accident, damage suffered by the vehicles, any skid marks on the road, the road lines and traffic controls at the scene, the lighting, weather and traffic conditions at the time of the accident, and any visible injuries you may have suffered.
Seek medical attention or schedule a physical exam, even if you do not feel as though you were seriously hurt. Go to your local emergency room or schedule an appointment with your physician. Get checked out for any injuries you may have suffered.
Notify your insurance company, even if you weren't responsible for the crash. You may have a contractual obligation to notify your insurer to make a claim for coverage under your own policy, including uninsured/underinsured motorist coverage.
Talk to a Wheeling car accident lawyer to discuss your legal rights and options. An attorney can begin pursuing compensation for your injuries and damages.
What You Need to Know about Dealing with Insurance Companies
After you have been involved in a car accident, you may be contacted by representatives from both your insurance company and the insurance companies of the at-fault driver. Insurance company representatives may sound as though they are trying to help get you the money you need for your recovery, but an insurance company's real aim is to get you to accept as little money as possible – or to deny your claim for compensation.
Insurance adjusters may present you with a check and a release form to sign (although the amount of money on that check will almost certainly not cover all of your losses and damages). The adjusters may also ask you to provide a statement, hoping you will say something that contradicts other statements you gave about your accident. The insurance companies may also monitor your social media accounts. They want to see if you post photos or videos of yourself being active or traveling when you claim to have devastating injuries from your accident.
For these reasons, you need experienced legal help to deal with the insurance companies on your behalf. Our Wheeling car accident attorneys can negotiate with the insurance representatives. Our attorneys can protect your interests and secure a settlement that provides you with compensation for your past, present and future damages.
Understanding Comparative Negligence in West Virginia
In West Virginia, claimants who are partly at fault for causing their car accident and injuries may still be entitled to recover compensation. That compensation is allowed under the state's modified comparative negligence rule. Under this rule, an injured party partially at fault for an accident and injuries may recover compensation from another party in the accident as long as the injured party is 50 percent or less at fault. The injured party's total recovery will then be reduced to reflect that share of fault.
For example, suppose a driver injured in a car accident incurs $100,000 in damages but is determined to have been 20 percent at fault for the crash. The driver's compensation will be reduced by $20,000 to reflect their 20 percent share of fault. A party who is found to bear the majority of the fault for their accident cannot recover compensation.
If you have been in a car accident where the other driver claims you caused the accident, you need aggressive, experienced legal representation from Jividen Law Offices, PLLC. Our attorneys will work to prove you were not responsible for the accident, determine who's at fault for the accident or argue for a much lower share of fault. With the attorney's help, you can recover maximum compensation for your injuries and damages.
Common Car Accident Injuries
The safety systems and features in modern vehicles have greatly reduced the number of injuries suffered in a car accident. However, car crashes can still result in these types of injuries:
Bruises and lacerations
Broken bones
Soft tissue injuries, including dislocated joints, muscle/tendon/ligament tears, and herniated or ruptured spinal discs
Nerve damage
Internal organ injury and internal bleeding
Head injuries, including eye damage
Traumatic brain injury
Spinal cord injury and paralysis
Burns
Amputations
Common Causes of Car Accidents
Many car accidents are caused by the carelessness or recklessness of another motorist. Common causes of car accidents in Wheeling include:
Speeding
Unsafe lane changes (including failing to signal or check mirrors or blind spots)
Unsafe turns (including failing to signal or yield the right of way)
Failure to yield or stop at signs or lights
Reckless driving, including excessive speeding, swerving through traffic, not following the law such as not wearing seatbelt
Distracted driving, including texting-and-driving that can result in head-on collisions
Driving under the influence of drugs
Failure to properly maintain vehicle, leading to catastrophic failures of tires, brakes, suspension or other critical parts
Other non-driver related factors can cause or contribute to the car accident. Those factors include low visibility due to weather or darkness, broken pavement and potholes, icy or slick road surfaces, and defective vehicle parts.
Talk to a Wheeling Car Accident Attorney Now
If you have been hurt in a car accident in Wheeling through no fault of your own, do not wait another day to begin pursuing financial compensation from those responsible for your accident and injuries.
Contact Jividen Law Offices, PLLC today by phone or online for a free, no-obligation initial case review. You can talk about your accident with an experienced car accident attorney in Wheeling, WV. You will also learn how our firm can give you the best chance at securing maximum financial compensation.