Wheeling Criminal Defense Attorneys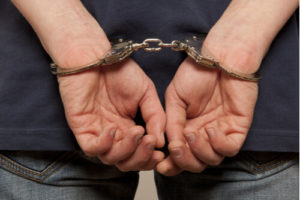 Being accused of a federal crime carries severe penalties- much more than if you were accused of a state crime. If you are facing federal charges in Pennsylvania, Ohio, or West Virginia, it is essential that you consult a defense lawyer with a high level of experience and ability. Call Jividen Law Offices, PLLC if you or someone close to you has been charged with a federal crime. We are prepared to represent people accused of any of the offenses described below, among others.
Accused of a federal crime? Contact our West Virginia Criminal Defense lawyers, immediately at Jividen Law Offices, PLLC!
Dedicated Criminal Defense Representation
Not every criminal defense attorney can be trusted to defend you effectively at the federal level, but Jividen Law Offices, PLLC is a firm with the resources you need in your corner. Our founding attorney, David A. Jividen, has more than 35 years of experience and is the only attorney from West Virginia to be named to the highly exclusive American Board of Criminal Lawyers. When you have the fullest extent of the United States government against you, your defense lawyer needs to be able to provide the aggressive and thorough care your case needs. Look no further than our team.
Drug Charges
Even a simple possession charge can carry serious consequences. If you have been charged with drug manufacture, distribution, possession with intent to distribute, cultivation, possession of drug paraphernalia, sale, or trafficking, the stakes can be even higher.

What is simple possession? It's a misdemeanor for somebody to take, possess, or use an illegal drug. The penalty ranges from a small fine to a couple years in prison. Possession is a misdemeanor or felony, depending on the drug's chemical composition and type of crime involved. In West Virginia, the penalty is a jail time of not less than 90 days nor more than six months, a fine up to $1,000, or both of them.

Fraud
White collar crimes, including fraud, are often prosecuted at the federal level. There are many different forms of fraud – including healthcare fraud, bank fraud, credit card fraud, wire fraud, tax fraud, mortgage fraud, and more. Call us if you have been accused of fraud.
Embezzlement
Embezzlement is considered a white collar crime. These crimes are usually financially motivated, do not involve the use of force or violence, and are committed by "white collar" professionals as opposed to "blue collar" workers or laborers, hence the name.
Tax Fraud / Tax Evasion
Tax fraud and / or tax evasion charges can be prosecuted in federal court. If you have been accused of tax fraud or tax evasion in Pennsylvania, West Virginia, or Ohio and you face federal charges, contact Jividen Law Offices, PLLC right away.
Murder
If you or someone close to you has been charged with murder, do not hesitate to retain the services of a skilled and knowledgeable West Virginia lawyer from our team as quickly as possible. The consequences of a conviction could involve a lifetime prison sentence or even capital punishment.
Hear it from Our Satisfied Clients!
5 / 5 stars
I employed David A. Jividen to handle several claims of both me and my husband. He was very attentive to our needs, answered all of our questions and we were very pleased with the result. I would highly recommend Jividen Law Offices, PLLC.
– V.B.
Contact our office today to schedule a free consultation. You won't regret speaking to a lawyer dedicated to helping you protect your rights and fight for justice.