Product Liability Lawyers in Wheeling, WV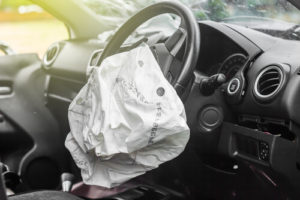 We expect that manufacturers and retailers of consumer products, tools, equipment, machinery or vehicles have put goods into the market that are free of defects that might injure us during normal use. Unfortunately, sometimes products we use have inherent flaws in their design or the way they were manufactured. Such defects and can lead to an accident which seriously injures the innocent user.
When a product causes you injuries due to defects or dangerous flaws during the manufacturing process, you may be entitled to hold accountable the companies that made the product or sold it to you. In fact, those companies may owe you financial compensation for your injuries and damages.
For more than 35 years, the Wheeling product liability lawyers of Jividen Law Offices, PLLC have fought on behalf of the injured victims of defective and dangerous products. When you choose our firm, you can expect aggressive legal advocacy on your behalf from the beginning to the very end of your case. Our unsafe product lawyers do not rest until we have recovered the maximum compensation you deserve.
Our award-winning lawyers have been widely recognized for the positive results they have obtained for our clients. Our legal team has been included in Super Lawyers for a consecutive nine-year period. Our attorneys have also been recognized for our legal advocacy, with membership in the Million Dollar Advocates Forum. That organization recognizes attorneys who have obtained million-dollar settlements and verdicts for their clients.
Part of our key to success is giving each client the time and attention their case needs. We go above and beyond for every single client.
If you have been hurt by a defective product, contact Jividen Law Offices, PLLC by phone or online. We will set up a free initial case evaluation with an experienced product liability lawyer in Wheeling, West Virginia. You can discuss the details of your case and learn how our firm can help you pursue compensation from the manufacturers and retailers of the product that injured you.
What Is Product Liability?
Product liability refers to a type of civil legal case against a manufacturer or retailer of a defective or unreasonably dangerous product. In a product liability case, those parties are held liable for placing that product into the hands of a consumer or user who was injured by the product's defective or dangerous nature.
Product liability may be imposed on any party in the product's chain of distribution. Those parties include manufacturers, wholesalers or retailers. Someone who sold the used product second-hand is not one of the liable parties. Product liability claims are not limited solely to the consumer who purchased the product. Any person who could have foreseeably been injured by the product may bring a product liability claim.
How Does a Product Become Defective?
Under product liability law, a product may have one or more of three basic types of defects:
Design defect – A design defect involves a dangerous or unreasonably unsafe defect that exists in the underlying specifications of the product. A design defect affects all products that share that design specification.
Manufacturing defect – A manufacturing defect involves an error occurring during the manufacturing or assembly process. The manufacturing defect causes the product to deviate from its design specification in some way. That leaves the product with a dangerous or unsafe defect. A manufacturing defect may affect only one particular unit of a product or the product's entire production run.
Failure to instruct or failure to warn – Also called a "marketing defect," a failure to instruct or warn means that a product is sold to a consumer without adequate instructions as to its safe use for its intended purposes. The marketing defect may also refer to inadequate warnings of the risk of accident or injury through the intended use of the product.
West Virginia is a "strict liability" state when it comes to defective products. That means you do not need to prove that a manufacturer or seller committed some act of negligence or recklessness in designing, manufacturing, assembling or selling the product. The product's defect is sufficient by itself to impose liability on manufacturers and retailers for the injuries that the defect causes.
In addition to product liability claims based on strict liability defects or negligence, some product liability claims may be based on a breach of warranty claim. In a breach of warranty claim, victims claim they were injured due to the product's failure to comply with an express warranty provided by the manufacturer or retailer.
Common Types of Product Liability Claims
At Jividen Law Offices, PLLC, our experienced product liability attorneys have helped clients with these types of product liability claims:
Medications – We can help you if you have suffered adverse health consequences due to dangerous or defective medications such as Yaz, Accutane, Crestor, Fosamax, and Topamax.
Medical devices – We can also help you if you have suffered an injury or had to undergo additional surgeries or medical procedures because of a defective medical device, including IVC blood clot filters, artificial hips, pelvic meshes or IUDs.
Auto parts – A defective auto part can fail and cause an accident that leaves you with injuries. We can help you recover if your vehicle has had defective brakes, tires, airbags or other installed parts.
Toys – Defective toys can prove especially dangerous for children, including youngsters who may continue playing with a toy without realizing it is defective or has broken.
Tools and equipment – Power tools and other equipment can easily cause injury when they have defects that cause catastrophic failure. Injuries may also be caused by a negligent design or inadequate safety features.
How Our Defective Product Lawyer Can Help With Your Claim
If you have been injured by a product you believe was defective or unreasonably dangerous, the Wheeling product liability attorneys of Jividen Law Offices, PLLC can help. Our mission is to recover compensation on your behalf from the manufacturers or retailers of those products. When you retain our firm to represent you in your case, we will:
Conduct our own independent investigation of your accident and injuries, including having an example of the product that injured you (if available) examined by our experts. Those experts can determine how the product is defective and how that defect caused your accident and injuries.
Identify all liable parties in the chain of commerce, including part suppliers, manufacturers, assemblers and retailers.
Work with medical, financial, and vocational experts to help us develop a strong argument to establish the extent of your compensable injuries and damages.
Notify liable parties of your claim and aggressively pursue a negotiated settlement that provides you with fair and full compensation.
Prepare to take your claim to court and to trial, if necessary, to pursue the financial recovery you need and deserve.
With Jividen Law Offices, PLLC, you do not pay us a single penny unless and until we recover compensation in your claim. We understand the financial burden of medical bills and time missed from work due to your injuries. When you are trying to recover from debilitating injuries, we believe you should not have to worry about paying your legal team. That is why our clients pay nothing unless we win.
Demanding Full Compensation for Your Injuries
When you have been injured by a defective product, you may be entitled to recover compensation for your injuries and these damages:
Past, ongoing, and future medical treatment costs, such as hospital bills, surgeries and other medical procedures, pain medication, doctor's appointments, physical and occupational therapy, mobility and medical equipment, home healthcare, and home renovations to accommodate disabilities caused by your injuries
Lost wages for the time you miss from work while recovering from your injuries
Lost earning potential, if you suffer disabilities that prevent you from returning to work after you have achieved maximum recovery possible from your injuries
Your pain and suffering
Lost quality of life due to disabilities or disfigurements caused by your injuries
You may also be entitled to recover compensation for any property damage that was caused by the accident involving the defective product.
West Virginia Statute of Limitations on Product Liability
Under West Virginia's statute of limitations, you generally have two years from the date of your injury in which to file a product liability lawsuit. However, this two-year period may not begin to run until you discover that you have been injured by a defective product. For example, you may not initially realize that you have suffered harm due to a defective medication or defective medical device. Also, a minor injured by a defective product has two years from his or her 18th birthday to file a product liability lawsuit.
If you fail to file your suit before the limitations period expires, the court will almost certainly dismiss your lawsuit. When that happens, you will lose your right to seek financial compensation in court for your injuries and damages.
Steps to File a Product Liability Lawsuit
A product liability lawsuit begins by determining the defective or dangerous nature of the product that caused your injury. Typically, you and your attorney will rely on experts to determine if the product that injured you suffers from a design defect, manufacturing defect, a failure to instruct, or a failure to warn. If the product has a defect, the manufacturer, retailer or other party in the chain of commerce can be held strictly liable for your injuries and damages. In West Virginia, you do not need to show that those parties acted negligently or recklessly.
In most product liability lawsuits, you will need expert witnesses to offer opinions as to how the product that injured you was defective or unreasonably dangerous. The expert witnesses will need to identify how the product fails to conform to its design specifications and how that caused your injury. The experts may also show that if a safer alternative design or alternative instructions or warnings were used, your injury could have been prevented.
What to Do If You've Been Harmed by a Dangerous or Defective Product
After you are hurt by a defective product, you should take steps to improve your chances of maximizing your compensation. Otherwise, the product manufacturer or retailer will have an opportunity to gain an advantage for their defense. Prepare ahead of time, so they get no such benefit. Take these steps after a defective product injures you:
Immediately stop use of the product. Unplug and isolate the product, if necessary. Continuing to use the product will only expose you to further risk of injury. Continued use may also alter the condition of the product, making it more difficult to determine the exact nature of the defect that injured you.
Seek immediate medical attention, if required. Even if you do not think you have been seriously hurt, follow up with your physician. An examination may identify any injuries you have suffered.
Take photographs of the product and your injuries. Take photographs of the area where your accident and injury occurred. If relevant, take pictures of the clothes or equipment you were wearing at the time of your accident.
Keep the product that injured you, if it is safe to do so, as well as its packaging, and any included instructions. Having the actual product that injured you will allow our engineering experts to determine the nature of the defect. Keeping the product's packaging and instructions can also help you determine if the product has a "failure-to-warn or failure-to-instruct" defect.
Do not send the product back to the manufacturer for any reason. If you do, you may lose evidence critical to your case.
Contact Jividen Law Offices, PLLC as soon as possible. Talk to one of our Wheeling product liability attorneys about your claim.
Talk to a Wheeling Product Liability Attorney Now
If you have been injured by a dangerous or defective product, start the process of pursuing financial compensation from the manufacturer and retailers of that defective product. Contact Jividen Law Offices today by calling us or by filling out an online contact form. We will schedule a free, no-obligation case review with one of our knowledgeable Wheeling product liability attorneys.