Most Common Types of Car Accidents in Wheeling, WV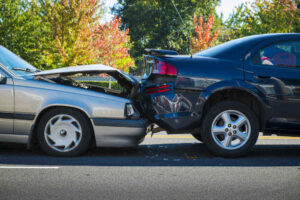 Car accidents happen every day in West Virginia. Many are minor fender benders that result in little more than dents, dings, and scrapes. Other crashes cause severe injuries and, in some cases, fatal injuries. Serious car accidents are often caused by a driver's recklessness, carelessness, aggression, or inattention.
If you have been injured by another driver's negligence, you may be entitled to hold the at-fault driver financially accountable.
At Jividen Law Offices, PLLC, our personal injury attorneys have helped clients in Wheeling and the surrounding areas with all types of car accident injury claims. We understand the impact a serious injury can have on your life and livelihood. As an established law firm with more than 50 years of combined legal experience, we've built a strong reputation
Turn to us when you need experienced car accident attorneys who care about you. We offer a free consultation. If you've been injured, call us today or reach out to us using our online form.
Causes of Car Accidents
Each car crash comes has its own unique facts and circumstances.
Some of the most common causes of car accidents include:
Speeding – Speed limits exist to keep motorists safe. The posted speed limit takes into account road conditions and design, visibility, traffic patterns, and other factors. When a driver exceeds the speed limit, they reduce the amount of time available to react to traffic hazards and avoid a collision.
Distracted driving – Distractions are everywhere these days. Phones, in-car entertainment systems, and navigation systems can take a driver's attention off the road ahead. Drivers need to focus on the task of driving. A distracted driver can cause a serious crash.
Driving under the influence of drugs and alcohol – Unfortunately, some people in West Virginia choose to break the law and get behind the wheel while under the influence of alcohol or drugs. When drivers are under the influence, their judgment and reflexes are impaired, which could lead to an accident.
Reckless and aggressive driving – Reckless or aggressive driving puts the driver and others on the road at serious risk. An aggressive driver might fail to leave an adequate distance between vehicles, or might make risky maneuvers that could cause a collision.
Driving while fatigued – If a motorist fails to get adequate rest before getting behind the wheel, the fatigued driver may have difficulty concentrating and slower recognition of traffic hazards. A drowsy driver may have a hard time staying awake, and nod off while driving. Fatigued or drowsy driving is a serious issue.
Failing to obey traffic signs – Drivers may fail to come to a complete stop at traffic lights or fail to yield the right of way when required. Some drivers may ignore signs to reduce speed in a construction or school zone. When people break the law or don't pay attention, they could cause an accident.
If you've been injured in an accident caused by someone else's negligence, turn to an experienced West Virginia car accident lawyer for help right away.
Most Common Types of Car Accidents
The most common types of car crashes include:
Rear-end collision—A rear-end collision occurs when a vehicle in front is struck from behind. These accidents frequently occur at stop signs and intersections, when one vehicle is following another too closely. Rear-end accidents can lead to whiplash and other serious neck and head injuries, even if the crash occurs at a relatively low speed.
Head-on accidents—These accidents most often occur when one driver crosses the centerline and veers into the oncoming traffic. Improper passing and drunk driving also are associated with head-on crashes. Drivers who are involved in head-on collisions may suffer catastrophic or fatal injuries.
T-bone or side-impact collisions—Side impact accidents can happen anywhere that vehicles converge at right angles. The occupants in the vehicle that is struck from the side are especially at risk of severe injuries. Most modern vehicles have crumple zones and other protective features in the front and rear of the vehicles, but the sides of a vehicle have less mass to absorb the impact of a collision.
Single vehicle accidents—In some situations, a single car could be involved in an accident. While some might assume that the driver in a single-vehicle accident will always be to blame, this is not always the case. A blowout caused by a defective tire, a faulty brake part, or a road defect could potentially cause a crash that was not the driver's fault.
Sideswipe injuries – Sideswipes occur when a vehicle hits another car on its side traveling in the same direction. Sideswipe accidents often occur when a driver fails to look before changing lanes to make sure the lane is clear.
Rollover accidents – They occur when a car flips or tips over onto its side or roof. Sometimes, when the momentum is great, the vehicle may flip several times.
Common Injuries After a Car Accident
Some of the most common injuries victims may suffer in a car accident include:
Traumatic brain injuries—Traumatic brain injury (TBI) can happen in nearly any type of car crash. These injuries occur when a victim suffers a blow to the head or a puncture wound that damages the brain. TBIs are common in car accidents, particularly if the victim hits his or her head on the steering wheel, dashboard, window or door, or another hard surface.
Broken and fractured bones—The blunt force of a car accident can result in painful bone fractures. Severe breaks may require surgery to reset the broken bones or pin the bones together to allow them to heal.
Scarring and disfigurement—After a severe injury accident, the crash victims may be forced to deal with significant scarring and disfigurement. While surgical procedures can help in some cases, scars and disfiguring injuries could potentially impact the victim for the rest of their lives.
Spinal cord injuries—Damage to the spine may result in paralysis, loss of sensation, and other significant health problems. Spinal cord injuries are among the most serious types of injuries and can significantly alter the course of a person's life.
Soft-tissue damage—Muscles, tendons, and other soft tissues can be damaged in an accident. While soft-tissue injuries such as bruises and strains may heal with time, some may require surgery.
Loss of limbs—If a person's arms, legs, or other extremities are severely damaged in a crash, doctors may have no choice but to amputate the limb. The loss of a limb could have a significant physical and emotional impact on the victim.
Burns—Cars are full of flammable material. In a serious collision, a vehicle may catch fire and cause severe burn injuries. Victims who suffer burns in a crash may be forced to deal with painful injuries and scarring.
Common Costs After a Car Crash
After a serious car accident caused by someone else, the victims may seek compensation for the following types of expenses and losses:
Medical treatment costs—The bills for emergency medical services, hospital stays, surgery, medication, and more can be astronomical. Many victims find themselves forced to deal with mounting medical bills in the aftermath of a crash. You should not have to pay the medical bills if your injuries were caused by someone else's negligence.
Rehabilitation costs—Getting better isn't just a matter of getting the right surgery and medication. Crash victims may also need extensive physical therapy to help them regain mobility and recover their health.
Lost income—A serious car accident can force you to miss weeks or months of work and require you to use up all your vacation and sick leave. You may be entitled to seek compensation for your lost income and your used sick leave and vacation time from the driver who caused the accident. In the case of a severe injury accident, the victim might never be able to return to the job they once held, significantly impacting their financial future.
Cost of repairing or replacing property—Vehicle repairs can be costly after a crash, and in severe instances, your car could be totaled. You may seek compensation from the at-fault driver to repair or replace your wrecked car.
Talk to Our Professional Car Accident Lawyers in Wheeling, WV
If you've been injured in a car crash and someone else was at fault, contact the Wheeling car accident lawyers at Jividen Law Offices, PLLC. Our experienced attorneys will listen to you and answer your questions during a free consultation. We handle car accident cases on a contingency-fee basis. That means that we won't charge any legal fees unless we are successful in obtaining compensation for you.
At Jividen Law Offices, PLLC, we care about our clients and our community. That is why we always go the extra mile to seek the best possible outcome for you. To learn more about how we can help, get your free consultation by calling or reaching out to us online now.