West Virginia Fault and Auto Insurance Laws: Who pays for my damages?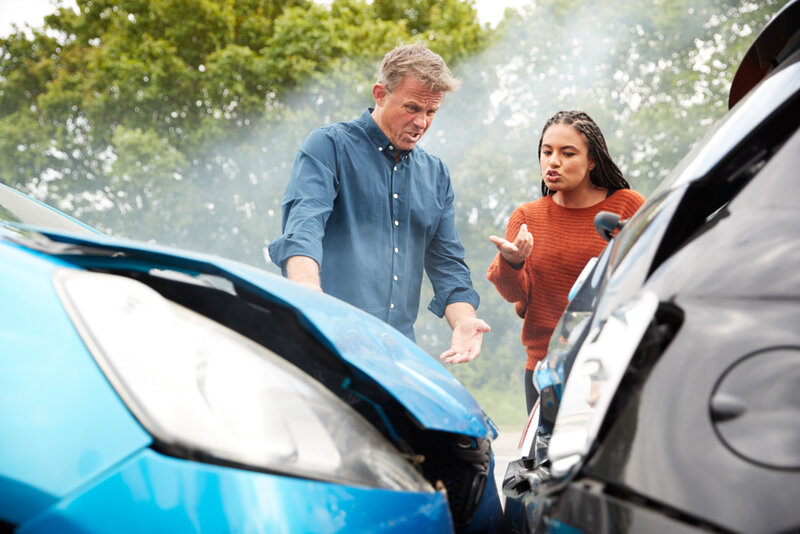 West Virginia is not a "no-fault" state. If you have been in a car accident in West Virginia and filed an insurance claim, you may have been surprised by a request for evidence to back up your claim. West Virginia follows a traditional fault-based insurance system, when it comes to financial responsibility for losses in a car accident.
Essentially, you must prove the other driver was at fault to collect an insurance payout from that driver's auto insurance in West Virginia. The state of West Virginia is a "fault state", in other words, it does not use a "no-fault" insurance system in which you can expect an insurance payout for auto repairs and injuries after a crash regardless of who was at fault. Some states require drivers to purchase no-fault insurance, but West Virginia requires proof of fault.
This makes it important to speak to a car accident attorney if you are injured in a car crash caused by someone else in West Virginia. An attorney can investigate the accident to identify who was at fault and collect evidence to support your injury claim. An experienced car accident attorney at Jividen Law Offices can calculate the full extent of your losses and seek the maximum amount available in a car accident claim. If necessary, our attorneys can file a personal injury lawsuit asking the court to compel the insurer to provide full payment for your losses.
At Jividen Law Offices in Wheeling, W.V., we can review the circumstances of the car accident and explain your legal options in a free consultation. If you have a claim, we'll be ready to pursue it for you on a contingency basis. Our attorneys won't charge you for our services unless we recover money for you.
What It Means To Be An 'At-Fault' State
Most states use the at-fault system of auto insurance. The driver who causes a car accident is financially responsible for the vehicle damage and personal injuries to other parties involved in the accident.
If you are injured or your car is significantly damaged in an accident someone else has caused, you would seek to recover your losses from the at-fault driver's insurance. To do so, you would pursue one of three options:
subrogation claim against the at-fault driver's carrier.
personal injury lawsuit against the at-fault driver.
In no-fault states, car owners must buy personal injury protection (PIP) insurance, which pays medical bills and for some other losses for people injured in their car, regardless of who was at fault for the accident. If your losses exceed the coverage limits of the PIP policy, you would then follow the rules to step outside of the no-fault system and file a lawsuit against the party at fault for the accident to seek additional compensation.
West Virginia Car Insurance Requirements
An important factor in car accidents that many people overlook is that the maximum amount you can expect to receive in an insurance claim is dictated by the amount of insurance the at-fault driver has. And in most cases, West Virginia car owners buy the minimum amount of auto insurance required by law:
You would file a claim against the other driver's liability insurance after an accident if the driver was at fault. If the driver at fault did not have insurance, like more than 9% of West Virginia drivers, then you would file a claim against your own uninsured motorist (UM) coverage. UM insurance also covers hit-and-run accidents.
While the coverages above reflect mandatory minimum requirements, West Virginia requires all insurers to offer higher UM coverage. They must offer underinsured motorist coverage (UIM) with a minimum coverage of $25,000/$50,000/$25,000 and a maximum of $100,000/$300,000/$50,000.
You would file a claim against your UIM policy if you had expenses that were not covered by the at-fault party's liability coverage or your UM coverage, whichever was applicable.
Why You Need a Car Accident Attorney in West Virginia
It seems like it would be simple enough to file an insurance claim after a car accident. But problems arise when the insurance carrier – potentially even your insurer – balks at paying the claim or seeks to settle for a fraction of the fair value of the claim. Insurance companies are for-profit businesses, so they work to pay as little as possible to resolve claims, especially expensive ones.
If an insurance company challenged your claim that the other driver caused the accident that left you hospitalized with serious injuries, would you know what to do? Could you prove the other driver was at fault? Could you do it while hospitalized? This is where a car accident lawyer can help you.
An insurance company may offer you a quick settlement after an accident, with the hope that you'll accept it and the insurer will be off the hook. A low settlement offer is an insurance company's attempt to limits its financial liability. The offer may sound like a lot of money, but the amount offered will be based on settlements others have accepted for claims like yours – not on your actual costs and losses. If your actual medical expenses and other losses exceed the insurer's offer, then you are stuck with the medical debt.
You should never accept a quick settlement offer from an insurance company, especially if you are still under medical care. If you have an offer, a car accident lawyer from Jividen Law Offices can review it as part of a free initial consultation. If we think it is a good offer, we will say so. But in many instances, our attorneys can help you recover more compensation, which you deserve to have.
When handling a car accident claim for you, our personal injury lawyers at Jividen Law Offices can:
Contact a WV Car Accident Lawyer
It costs you nothing to meet with an experienced WV car accident attorney to discuss your car accident and your potential claim for compensation. If you have a claim, we'll help you prove fault as required in West Virginia. We will not charge you a legal fee unless we recover compensation for you.
Contact Jividen Law Offices, PLLC in Wheeling, WV, at 304-407-7511 or online today.