Rollover Accident Lawyer in Wheeling, WV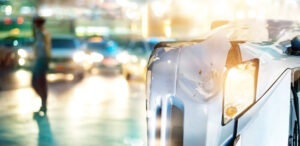 Rollover car accidents are uncommon, but they are among the most deadly types of accidents. Rollover accidents tend to make up only about three percent of passenger vehicle collisions. However, the Insurance Institute for Highway Safety estimates that rollover accidents caused 28 percent of passenger vehicle traffic fatalities in a recent year.
Rollovers are terrifying events that can result in life-changing injuries and disabilities. Unfortunately, accident victims often struggle to get the compensation they need to cover their present and future medical expenses, missed income, and other losses.
However, when you have injuries after a car crash caused by someone else, you should not be left with the medical bills. You may hold the at-fault driver accountable for your medical expenses and other accident expenses.
At Jividen Law Offices, PLLC, we have been protecting the rights of car accident victims for more than 35 years. Our team goes the extra mile to help you seek the compensation you need for your injuries and losses. While you focus on your recovery, we focus on aggressively pursuing your claim.
If a rollover crash has changed your life, contact Jividen Law Offices, PLLC. We can set you up with a free and confidential consultation to review your case and discuss your legal options. Call us today to get the honest and straightforward legal advice you need.
What Is a Rollover Accident?
A rollover car accident happens when a vehicle tips or flips over onto its side or roof. Typically, in a rollover accident, the momentum from the tip or flip is so great that it carries the vehicle onto its roof. If the momentum is great enough, the car can continue to roll over several times before it comes to rest in any number of positions.
While all vehicles are susceptible to rolling over, some vehicles are more prone to this type of accident than others. Vehicles with a higher center of gravity, such as pickup trucks, vans, and SUVs, tend to be more likely to roll. Vehicles with certain flaws in their basic design are also more likely to be involved in rollover accidents.
What Causes Rollover Accidents?
There are a wide variety of factors that can contribute to vehicle rollover accidents. Some of those factors boil down to driver error.
Some common driver errors that can lead to rollover crashes include:
Speeding
Aggressive driving
Overcorrecting
Taking a turn or curve too quickly
Poor weather conditions
Rollover accidents can also be secondary crash events. Some rollover accidents are a side-effect of a T-bone collision. The force of a side-impact can cause a car to flip over onto its roof. Some side-impact collisions are so violent that they can cause a vehicle to roll over several times before it comes to a stop.
Veering off the side of the road can also cause a car to roll. The same is true for vehicles that quickly apply the brakes on a soft shoulder. Even striking the curb or other obstruction can send a vehicle rolling.
Vehicle flaws and design faults can also make certain vehicles more prone to rolling over. Cars that are tall and narrow tend to have higher centers of gravity. A higher center of gravity makes them more apt to roll when involved in a collision. Certain design and manufacturing flaws impacting roof crush and electronic stability control failures can also contribute to rollover accidents and their severity.
Who Is at Fault in a Rollover Accident?
Establishing who is at fault for a rollover accident can be challenging. It can take an in-depth investigation to uncover the cause of the crash and establish liability. Finding the answer to the question, "Who is at fault?" is important to the overall value of a victim's claim.
In many accident cases, fault will generally be placed on one driver or the other. All motorists have a duty to operate their vehicles with reasonable caution. When a driver fails to uphold this duty, they may be deemed negligent and responsible for paying for damages.
However, drivers may not be the only ones responsible for a rollover accident. When a manufacturing or car design defect contributes to a collision, the car manufacturer may be financially liable for producing an unsafe vehicle. Victims may hold manufacturers liable by filing a product liability lawsuit against the manufacturer.
Proving fault requires a thorough investigation. It's important to gather sufficient evidence to establish liability. The experienced West Virginia team at Jividen Law Offices, PLLC, has the knowledge and resources to investigate rollover accidents and determine who is at fault.
What to Do After a Car Accident Injury
A rollover accident is a violent event that can cause significant injuries. It can also send victims into a state of shock where it is difficult to process what is happening.
However, there are simple things you can do in the moments, days, and weeks following an accident to protect your well-being and your rights. Try to keep in mind the following strategies for handling the aftermath of a rollover accident:
Call the authorities – Call the authorities and emergency services immediately. Rollover accidents can cause catastrophic injuries that need to be treated as quickly as possible. Rollover accident scenes can also be dangerous. The wrecked vehicles may be blocking the road, or debris may be scattered across the roadway. These obstacles can cause secondary accidents.
Seek medical attention – After you call emergency services, account for all drivers and passengers. Drivers and passengers not wearing their seatbelts can be ejected from the vehicle during a rollover accident. If you do not need to be taken by ambulance yourself, make sure you seek medical attention as soon as possible. The surge of adrenaline can mask the signs of some serious injuries.
Document the scene – If possible, document the accident scene. Take photographs of the damage to the cars and the surrounding area. Make notes about the accident while they are fresh in your mind, and give the police an account of what happened. If there are witnesses present, ask them for their contact information.
Contact a rollover accident attorney – As soon as you are able, contact an experienced rollover accident attorney. An attorney can investigate the cause of the crash before evidence is lost and manage all communication between you and the insurers.
Follow medical advice – In the days and weeks after the crash, it is vital to follow all medical advice and keep follow-up appointments. Your health may depend on it, and the medical documentation may also be crucial for your compensation claim.
Stay off social media – Do not post comments about the accident or your injuries on social media. Insurers can find this information and potentially use it to diminish or deny your claim. It's best to keep discussions about the accident between you and your attorney.
How Can Jividen Law Help You?
At Jividen Law Offices, PLLC, we pride ourselves on being a small firm with a reputation for providing exceptional legal representation. We offer clients the service and compassion they expect from a small-town office. Every case is unique and stands on its own facts. But we have a track record of obtaining full and fair settlements for our clients. When you reach out to our office, we will:
Review your unique case and discuss all your legal options
Investigate the circumstances of the accident
Gather vital evidence that can strengthen your claim
Work to identify all responsible parties
File a claim with the appropriate insurers
Negotiate on your behalf for maximum compensation
Prepare a case for trial, if necessary, to stand up for your rights
At Jividen Law Offices, PLLC, we have 50 years of combined legal experience. We want to put that experience to work for you.
Contact a Skilled West Virginia Rollover Accident Attorney
Don't wait to get in touch with a personal injury lawyer after a rollover accident. Our experienced car accident attorneys are ready to offer you the support you need. We're here to help you determine the next steps and pursue the financial compensation you deserve after a serious crash caused by someone else's negligence. For a free, no-obligation case review, contact our office today.