Hit and Run Accident Lawyer in Wheeling, WV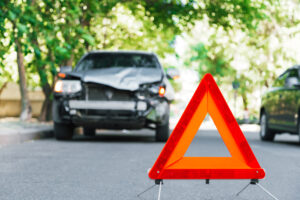 The aftermath of a car accident is almost always a confusing time, but watching the other motorist drive off after a crash can be even more frustrating and stress-inducing. Instead of assisting those who've been hurt and facing the consequences of their actions, hit and run drivers often leave victims with severe injuries, costly vehicle damage, and no way to seek compensation for their losses.
If you were injured in a hit-and-run accident in Wheeling, WV, know that an experienced hit-and-run accident lawyer could help you with your situation. If the at-fault driver fled the scene, an attorney could help you identify them and hold them accountable. If the driver is never located, your lawyer could help you explore other options, including seeking compensation from your own insurance policy or through a third-party claim.
At Jividen Law Offices, our hit-and-run accident lawyers understand how overwhelming it can be when the other driver breaks the law and flees the scene of a crash. Contact us today for a free initial consultation to discuss your rights and legal options after a hit-and-run accident in Wheeling.
What Are Hit and Run Accidents?
In West Virginia, drivers are generally expected to stop and remain at the scene after an accident. When a negligent driver takes off after a collision, it's known as a "hit and run" car accident.
Fleeing the scene of a West Virginia car accident is not only against the law, but it's also incredibly inconsiderate. If a hit and run driver damages another vehicle or someone else's personal property, the owner may be stuck with the expensive repair or replacement costs. If a hit-and-run crash injures other people, the victims may suffer serious or fatal complications if no one is around to help them seek the care they need.
According to statistics published by the AAA Foundation for Traffic Safety, 1,980 hit and run accidents resulted in 2,049 fatalities throughout 2016. This was the highest number of hit and run fatalities in a single year since the National Highway Traffic Safety Administration (NHTSA) began keeping track in 1975.
Of the 1,980 hit and run crashes that year, 1,398 of them (more than 70 percent) involved non-vehicle occupants, including bicycle riders and pedestrians. Since 2009, the rate of hit and run fatalities in the U.S. has reportedly risen by an average of 7.2 percent each year. This dramatic upswing is largely due to significant increases in the number of fatal hit and runs involving non-vehicle occupants, especially pedestrians.
In West Virginia alone, an average of at least half a dozen fatal hit and run crashes occur each year. In 2016 alone, there were 11 fatal hit and runs throughout the state.
Why Do Hit and Run Accidents Happen?
If fleeing the scene of an accident is illegal and immoral, why do drivers do it? In most cases, it's because they aren't thinking clearly or fear the consequences of their actions.
Common causes of hit and run accidents in Wheeling include: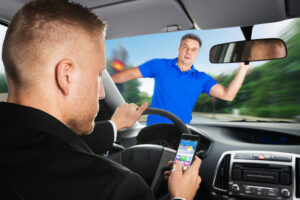 Driving under the influence – Drivers who are drunk or high when an accident occurs are often nervous about getting hit with DUI charges and may flee the scene of the crash as a result. Those with previous DUI convictions are especially likely to hit and run.
Driving without insurance – West Virginia law requires all drivers to carry minimum amounts of liability insurance to pay for any harm they cause others in traffic collisions. Uninsured drivers may flee the scene of an accident to avoid potential criminal charges or fines for driving without state-mandated insurance.
Warrants or other violations – Drivers with outstanding warrants may choose to hit and run to avoid being arrested by police officers who respond to the scene of the crash. Similarly, if a driver has previous traffic violations on their record, they may flee the scene to avoid additional citations, points against their license, or higher insurance rates.
Other legal issues – A driver may decide to hit and run after an accident if they have other legal problems and wish to avoid contact with law enforcement. Drivers on parole, driving with suspended licenses, or visiting the United States illegally may be more inclined to flee the scene.
Fight or flight reflexes – Some drivers do not respond well to stress. After a crash, a panicked driver's "fight or flight" response may kick in and prompt them to take off, even when it would be just as easy to remain at the scene.
West Virginia Hit and Run Laws
Under §17C-4-1-1 and §17C-4-2 of the West Virginia Code, drivers are required to stop at the scene of an accident any time a crash results in vehicle damage, bodily injury, or death. Drivers must then remain at the scene until they have fulfilled their legal obligations as outlined in §17C-4-3, which states:
● Drivers involved in crashes resulting in property damage, injury, or death must render reasonable assistance to anyone present who requires aid if they are physically able to do so. This could include moving injured persons or arranging to have injured persons moved to a hospital or medical facility if immediate care is needed.
● If they are physically capable of doing so, drivers must also provide the following information to others involved in the accident:
Their legal name and contact information
The make, model, and last four digits of the vehicle identification number (VIN) they were driving
Proof of insurance and insurance policy information or other proof of "security and financial responsibility"
The legal requirements in this section are collectively referred to as "Erin's Law," after a 21-year-old West Virginia University student named Erin Keener. Ms. Keener was gravely injured in a hit-and-run accident in 2005 and sadly died from her injuries within days of the incident. Her family fought hard to have this new legislation passed in the hopes of preventing similar tragedies.
What Should I Do After a Hit and Run Accident?
Because you cannot rely on the other driver after a Wheeling hit and run accident, the steps you take in the aftermath can have a substantial impact on your recovery.
To protect your legal rights and your ability to obtain compensation from a hit and run accident claim, you can: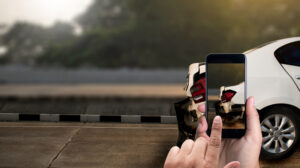 Remain at the scene and contact the police – Don't follow the other driver or flee the scene of the crash. Call 911 to report the accident to the police, get the help you need, and avoid being charged with a hit and run yourself.
Gather as much evidence as possible – As soon as you can, write down everything you can remember about the accident, the other vehicle, and the other driver. This can include the other car's license plate number, a description of the vehicle, a description of the other driver, and where they were headed. If any eyewitnesses saw what happened, politely ask them for statements and contact details.
Seek immediate medical attention – If you or anyone else involved in the accident sustained injuries, seek prompt medical care. A medical professional can diagnose your injuries, provide the treatment you need, and establish a formal record of your post-accident condition.
Keep track of accident-related expenses – While your accident case is pending, hang on to your medical bills, vehicle repair invoices, and other documentation of accident-related expenses. This can help you prove the exact nature of your financial losses when you file your claim.
Contact a hit-and-run accident lawyer – An experienced lawyer can review your situation and provide professional legal advice about the best way to move forward. Your attorney can also communicate with other parties on your behalf and negotiate aggressively to maximize your compensation.
Who Pays My Compensation After a Hit and Run Accident?
It's natural to wonder who will pay for your medical bills and other accident-related expenses after a hit and run. Unfortunately, unless the hit and run driver can be located, your compensation will likely be limited by the insurance coverage you have available.
Depending on the types and amounts of auto insurance coverage you carry, you may be able to obtain compensation from:
Uninsured motorist (UM) coverage – West Virginia drivers must carry at least $25,000 per person and $50,000 per accident in UM bodily injury coverage and at least $25,000 per accident in UM property damage coverage. Because a hit and run driver is considered uninsured for all intents and purposes, you can turn to your UM insurance policy for compensation after a hit and run.
Collision coverage – Collision insurance coverage pays for accidental damage to your vehicle, no matter who was at fault. If you purchased this type of optional insurance, you could file a claim to cover your vehicle damage expenses.
Medical payments (MedPay) coverage – MedPay coverage is intended to pay for any medical costs you or your passenger incur in an accident, regardless of who was at fault. MedPay coverage is also optional in WV, but you can use this type of insurance to cover treatment for accident-related injuries if you have it.
If your auto insurance policy does not cover the costs of injuries or vehicle damage caused by a hit and run driver, you may be covered by your health insurance policy. A car accident attorney can help you understand your options and pursue the compensation you deserve.
Contact a Wheeling Hit and Run Accident Lawyer
The hit and run accident lawyers of Jividen Law Offices have more than 50 years of combined legal experience, and we know what it takes to secure real results for our clients. Contact us today for your free, no-risk case evaluation to learn more about how we can help after a Wheeling hit and run crash.