Wheeling Drunk Driving Accident Attorney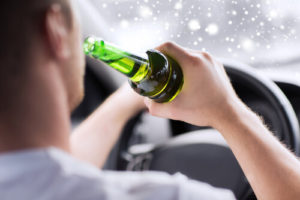 Get Help from Our West Virginia Car Accident Attorneys
Every year in the United States, more than 10,000 people are killed in car accidents involving drunk drivers. Driving under the influence (DUI) of drugs and/or alcohol is a serious crime with potentially devastating consequences and penalties.
Our team of West Virginia personal injury lawyers at Jividen Law Offices, PLLC has decades of experience handling drunk driving accident claims. We are passionate about protecting the rights of people who have suffered loss because of individuals who disregarded the law and endangered others by driving under the influence.
What can I recover in a drunk driving case?
West Virginia has a problem with drunk driving. Over 25% of all vehicle-related deaths in the state had alcohol involved. Under the law, a driver that gets behind the wheel after consuming alcohol is considered to be legally and financially liable for their actions. This relies upon the concept of negligence, whereby one person owes a standard of care to another person which, when breached, results in an injury. This is separate from the criminal charges a driver will likely be facing in connection with the accident.
Those that have been hurt in drunk driving accidents in West Virginia may be able to recover:
Medical expenses
Loss of income
Rehabilitation costs
Pain and suffering
Working with a West Virginia personal injury attorney can help you have the best possible chance of receiving the compensation you deserve. Not only the driver, but the drinking establishment that served him/her as well as the driver's employer, may be liable for any damages you sustained. A number of complex issues are involved in most drunk driving cases. They include dram shop liability and the criminal DUI charges that the driver is most likely facing. We can address all of these concerns on your behalf.
Determined Representation for West Virginia Personal Injury Cases
To learn more, call our Wheeling, WV office today to set up a free initial consultation with one of our tri-state attorneys. This meeting will give you the opportunity to get to know us. This will also help you learn about the strength of your claim and what you could be entitled to receive.
At Jividen Law Offices, PLLC, we operate on a contingency fee basis, which means that you will not be charged any legal fees unless we succeed in obtaining compensation on your behalf. You have nothing to lose and potentially everything to gain, so don't hesitate.
Talk to our law firm today about your case and let us help you move forward after a traumatic accident.
Testimonials
"I employed David A. Jividen to handle several claims of both me and my husband. He was very attentive to our needs, answered all of our questions and we were very pleased with the result. I would highly recommend Jividen Law Offices, PLLC."
Review by: V.B.
Rating: ★★★★★ 5 / 5 stars