How Hard Is It to Prove Medical Malpractice?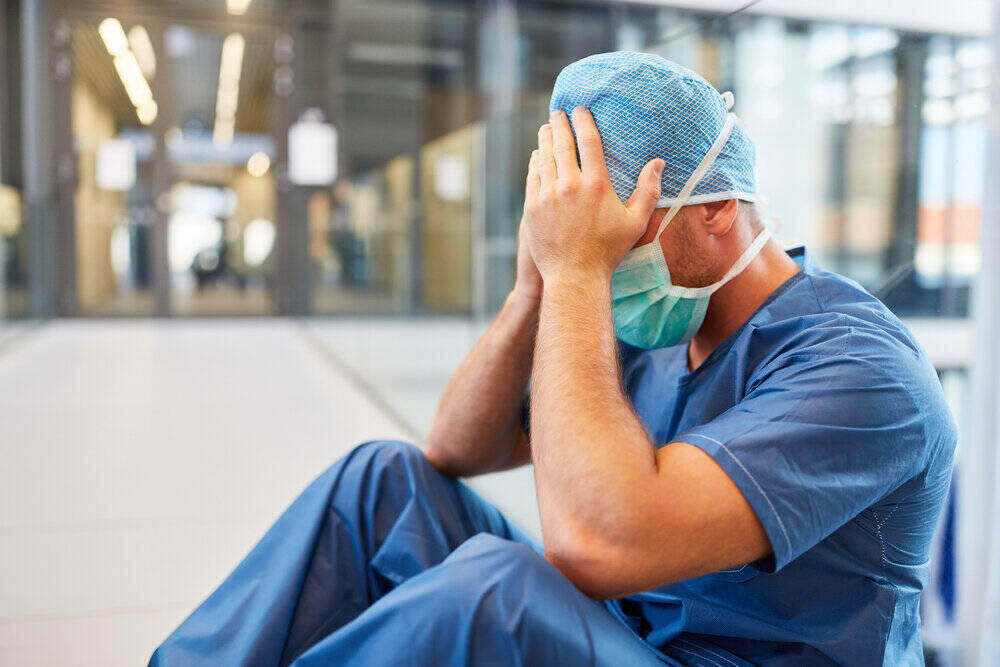 Many doctors in West Virginia provide attentive care to their patients. But even good doctors can make mistakes such as failing to order the proper diagnostic tests and as a result cause preventable harm to a patient. Sometimes, doctors commit preventable errors that should never occur such as performing surgery on the wrong body part or leaving surgical tools inside a patient.
If you have suffered an avoidable injury from a doctor's treatment or your medical condition was misdiagnosed, allowing a serious disease to progress, you may have been harmed by medical negligence. But neither the doctor nor the hospital is likely to admit that you were harmed by a health care provider's carelessness or negligence.
You will need the help of an experienced West Virginia malpractice lawyer to conduct an independent investigation and determine what really happened to you.
At Jividen Law Offices, PLLC, our medical malpractice attorneys have more than 35 years of experience pursuing just compensation for clients throughout West Virginia. Our law firm has the resources and commitment to handle complex medical malpractice cases. Contact us today for a free consultation to discuss how we can handle every aspect of your medical malpractice case.
Why Is It Hard to Prove Medical Malpractice?
Medical malpractice cases are among the most challenging types of personal injury cases. Proving that a medical professional was negligent is more difficult than proving liability in a car accident because of the specialized nature of modern medicine.
Medical professionals receive years of training and rely on sophisticated methods and tools to diagnose and treat patients. Deciphering technical patient records to determine what happened and then calling into question the judgment of trained health care professionals requires an independent investigation. You will need the help of a lawyer experienced at handling these complex cases.
To establish that a doctor, hospital, or other health care provider is liable for malpractice, a patient must prove that the provider failed to exercise the level of care or skill expected of a prudent medical professional in similar circumstances and that that failure to deliver appropriate care caused the patient's injury or death.
Just because a patient suffers an unfavorable outcome does not mean malpractice occurred. Medical negligence involves a failure by a medical provider to follow the recognized standard of care, resulting in injury.
As part of the preparation of a malpractice lawsuit, the lawyer representing the injured patient must obtain the patient's medical records. Typically, the lawyer must have the records reviewed by a qualified independent medical specialist to identify whether a breach of the recognized standard of care occurred and how it caused harm to the patient.
To go forward in most cases, we will need an opinion known as a certificate of merit from the medical expert stating that a violation of the standard of care occurred and your malpractice claim has merit.
At least 30 days before filing a medical malpractice action, the lawyer representing the injured patient must send a notice to the medical provider or providers to be named in the lawsuit accompanied by the certificate of merit.
The Probability of Winning a Medical Malpractice Case
One study published in Clinical Orthopaedics and Related Research reviewed 20 years of research to determine the frequency with which patients win medical malpractice lawsuits.
Researchers demonstrated that patients often lose medical malpractice lawsuits, even when they have evidence to back up their claims:
When medical malpractice lawsuits result in jury trials, physicians win between 80 and 90 percent of trials with weak evidence of negligence.
In medical malpractice jury trials with borderline evidence, physicians won roughly 70 percent of the time.
When patients in malpractice jury trials had strong evidence of medical negligence, physicians still won approximately 50 percent of the time.
Researchers found that physicians won about 79 percent of medical malpractice cases in which their behavior was designated "defensible." Physicians also won 70 percent of cases in which it was "unclear" if their behavior was appropriate.
Even when physicians' behavior was designated "indefensible," they still won 58 percent of medical malpractice cases.
As you can tell, medical malpractice cases are challenging to bring and require extensive preparation by qualified malpractice attorneys.
Birth Injuries as a Result of Medical Malpractice
When physicians, hospitals, and other medical providers are negligent, their malpractice can result in severe injuries to mothers and babies.
Common types of medical malpractice that result in birth injuries include:
Failure to properly monitor fetal oxygen levels
Failure to perform timely Cesarean sections
Improper handling of tools like forceps and vacuum extractors
Improper pulling, twisting, or stretching during birth
Failure to detect abnormal delivery positions
Medical Malpractice Statistics
The following statistics published by the American Medical Association and Johns Hopkins Medicine demonstrate the prevalence of medical malpractice in the U.S.:
34 percent of all physicians surveyed in 2016 reported that they had been sued for medical malpractice. There were roughly 68 claims for every 100 physicians that year.
16.8 percent of physicians said they had been sued more than once, and 2.3 percent said they had been sued within the past 12 months.
Specialties with the highest rates of medical malpractice lawsuits include obstetrics and gynecology, general surgery, emergency medicine, surgical subspecialties, radiology, and anesthesiology.
Experts estimate more than 250,000 deaths each year are the result of medical errors in the U.S.
Based on this estimate, researchers say medical error could be the third-leading cause of death in the U.S., behind only heart disease and cancer.
The Process of Proving Medical Malpractice
Proving the existence of medical malpractice requires a careful and systematic approach. To succeed, you must be able to demonstrate the existence of the four following conditions:
The provider had a responsibility to you as a patient – You can't sue a provider who was not directly responsible for your care. To show that a medical provider or facility had a legal duty to provide you with adequate care, you can usually just present your medical records as proof of a provider-patient relationship.
The provider was negligent – To show that a physician or other provider was negligent, you must demonstrate that the health care provider did not behave as skillfully or carefully as a competent provider would have under similar circumstances. In most cases, this requires obtaining professional testimony from an independent medical expert.
The provider's negligence contributed to your injury – You must be able to show that your provider's negligence was "more likely than not" the cause of your new injuries.
Your injury resulted in measurable losses –You must be able to show that the provider's negligence directly resulted in new injuries or illness, physical pain, psychological suffering, medical bills, or lost work that you would not have suffered otherwise.
Call Our Experienced Attorneys for Your Free Legal Consultation
The experienced West Virginia medical malpractice lawyers at Jividen Law Offices, PLLC, can help you determine whether you may have a valid malpractice claim during a free legal consultation. Contact us today to discuss the details of your case with our dedicated team.