Archives for May 2022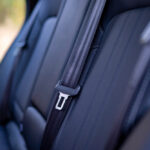 West Virginia adopted its seatbelt law in 1983. Under this law, the driver and any occupant younger than 18 years old must wear a seatbelt in a vehicle designed for 15 or fewer passengers. There are exceptions for Postal Service...
Learn More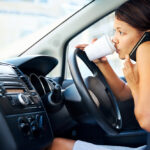 If you live or travel in West Virginia, you probably know that state law prohibits texting or using handheld phones while driving. But do you know whether the state's distracted driving laws prohibit eating behind the wheel, too? No, it's...
Learn More