West Virginia Negligence Guide for 2022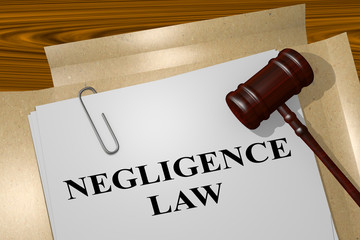 If you have been injured in an accident in West Virginia, it's important to familiarize yourself with West Virginia's negligence laws to understand your legal options for recovering compensation for the losses you have incurred. An experienced personal injury attorney at Jividen Law Offices, PLLC, can help you understand whether you have a valid injury claim and what to expect when pursuing compensation from those liable for your injuries.
For more than 35 years, our law firm has fought for the rights and interests of accident victims throughout West Virginia and the Tri-State area. Our legal team possesses more than 50 years of combined legal experience, giving us the knowledge and experience needed to handle even the most complex injury cases. We are a small law firm in a small town. Yet, we have developed an outsized reputation for securing significant results on behalf of our clients. We're ready to discuss how we may assist you.
Call Jividen Law Offices, PLLC, or contact us online for a free case review. Learn more about West Virginia negligence law and how our firm can help you pursue a legal claim against the parties responsible for injuring you.
General West Virginia Negligence Law
West Virginia personal injury law is based on a principle called duty of care. A person has a duty to others to use reasonable care to avoid causing them injury. When someone fails to act with care and caution and another person is injured as a result, the at-fault party may be financially liable for the expenses and losses the victim suffers.
For example, in a car accident case, one driver may be found to be negligent because he or she ran a stop sign and collided with another vehicle, injuring the occupant of the other vehicle. Because drivers have an obligation to obey traffic laws and to stop at stop signs, the driver breached their duty by running through the stop sign.
An individual may pursue a claim of negligence against someone responsible for causing an accident when the injured party has suffered a loss that they can be financially compensated for such as medical bills and the loss of income due to missed work.
What Is the Doctrine of Comparative Negligence?
In some accidents, more than one party is partly at fault for an accident and the resulting injuries. In West Virginia, the doctrine of comparative negligence requires each responsible party to be assigned a percentage of fault based on the facts of the accident. If you were partly at fault, that can affect how much you are eligible to receive in compensation from others.
Comparative negligence applies when the injured victim bears some share of responsibility for causing the accident. In a car accident where the other driver was 70 percent responsible, and the injured victim was 30 percent responsible for the crash, any compensation awarded by a jury to the injured victim would be reduced by 30 percent to reflect the injured driver's partial responsibility for their own losses.
What Does Modified Comparative Fault Mean in West Virginia?
West Virginia uses a modified comparative negligence system, which caps the percentage of fault that an injured party may bear and still be eligible to pursue a legal claim for compensation against the at-fault parties.
Under West Virginia's modified comparative fault law, an injured plaintiff must be less than 51 percent at fault for an accident to pursue compensation from other at-fault parties.
If a jury awards an injured party $100,000 but then determined the injured party to be 30 percent at fault for the accident, the injured person's total award would be reduced by 30 percent. They would receive $70,000 rather than $100,000.
Why Does Accident Liability Matter?
In injury cases in West Virginia, the parties at a settlement negotiation, or a judge and jury at trial, will determine the full extent of the injured party's losses and assign fault.
Accident liability determines who may bear financial responsibility for injuries and losses in an accident. Typically, the insurance company representing the individual or business found at fault will be liable for paying compensation to resolve the injury claim.
If the plaintiff in a personal injury claim is found to bear some share of responsibility for their own injuries, the defendant or defendants in the case can negotiate for a lower settlement amount.
How to Maximize an Award in West Virginia
To ensure you are in the strongest position to seek full compensation after being injured in an accident in West Virginia, you should turn to an experienced personal injury lawyer for help. You should seek prompt medical treatment and keep copies of all bills, invoices, and receipts for expenses. You should document your recovery from your injuries and have testimony from family, friends, and acquaintances to support your claim for compensation, including intangible losses, such as pain and suffering or lost quality of life.
To maximize your personal injury award, you should retain an experienced West Virginia personal injury lawyer at Jividen Law Offices to handle your case. A skilled attorney can advocate on your behalf to minimize any share of fault that may be assigned to you for the accident and the injuries you have suffered. We move quickly to identify and preserve evidence that persuasively establishes the other party's degree of responsibility for your injuries.
If you have been hurt in an accident that was caused by someone else's negligence, contact Jividen Law Offices, PLLC, today for a free, no-obligation consultation with a West Virginia personal injury lawyer. Learn more about your legal rights and options for pursuing financial recovery from those at fault for the accident and the injuries you have suffered.