Six Key Questions to Ask When Choosing and Hiring a Personal Injury Lawyer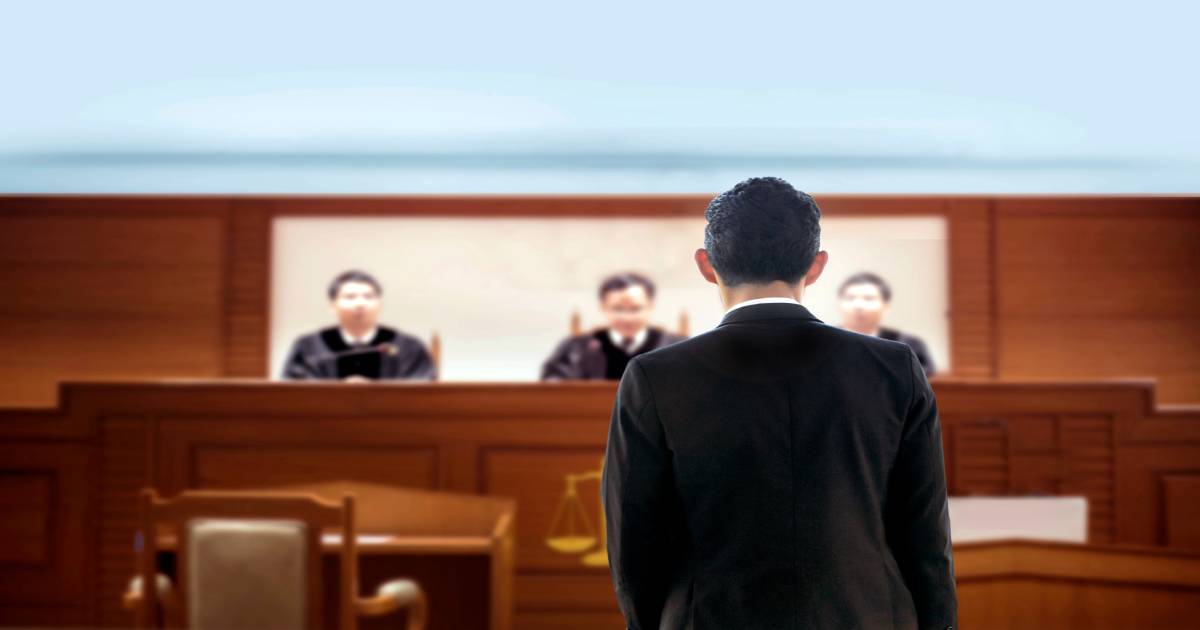 Serious accidents disrupt lives and give rise to many questions. You may wonder how you'll pay your medical bills if you are injured and out of work after a car wreck or other accident. You may have questions about whether you can seek compensation from the individual who caused your injury and what the claims process involves. You may have questions about how to select a lawyer to represent you.
To help you get started, we've listed below some key questions to ask when selecting a lawyer.
If you've been seriously injured in an accident in Wheeling and believe you may have a valid personal injury claim, contact the West Virginia personal injury attorneys at Jividen Law Offices, PLLC, 24/7 for assistance. David Jividen has dedicated his professional life to helping people seek the compensation needed to overcome serious injuries and rebuild their lives. We'll answer your questions and provide a straightforward case evaluation at no cost.
1. What areas of law do you handle?
There are numerous types of personal injury cases. You want a personal injury lawyer who has experience handling cases that are similar to your case. An attorney with experience handling your type of claim will know the types of evidence to seek to develop your case and have a better sense of how to value the case properly. provide
One way to illustrate the difference between types of personal injury claims is to look at car accidents and commercial truck accidents. In a car accident case, the at-fault party is typically the other driver. There are cases where mechanical defects cause car accidents. But generally speaking, you'll be looking for proof that the other driver acted negligently and caused your injuries.
Commercial truck accidents, on the other hand, may involve multiple liable parties and are more complicated to investigate and resolve. The different parts of a tractor-trailer—the cab and the trailer—may have different ownership with separate liability insurance. Commercial truck drivers are subject to more regulations than passenger car drivers, including limits on the number of hours truckers can drive each week. That means there are more ways someone could potentially be found to be negligent.
If you have been injured in a crash involving an 18-wheeler in Wheeling, you need a lawyer who has the resources and experience to investigate these potentially complex accidents and stand up to the trucking company and its insurer.
2. Have you handled cases similar to my case?
A personal injury attorney may have a basic understanding of what your case entails. But practical experience can make a world of difference when it comes to getting full compensation for your injuries. A lawyer who has handled cases similar to yours will have a better grasp of the details and nuances that can make or break a case.
You want an attorney who has litigation experience and the tenacity to take cases to trial if an insurer refuses to agree to a fair settlement. If an insurer sees that an experienced trial attorney is prepared to take a case to trial, the insurer is more likely to make a reasonable settlement offer to avoid trial.
Jividen Law Offices, PLLC was founded by David Jividen, a highly respected West Virginia trial attorney. Should your case go to trial, you want an experienced Wheeling trial lawyer fighting for you.
3. What's your assessment of my case?
You want a lawyer who is highly ethical and who will give you straightforward and reliable guidance based on experience. Every personal injury case has unique facts and factors to consider. You want a candid assessment of whether you have a valid injury claim and the strengths and weaknesses of the case.
Some attorneys promise high dollar results right off the bat as a tactic to get prospective clients to hire them. Determining the true value of a case takes time and an investigation of the facts and the insurance policies available to provide compensation.
If an attorney guarantees a certain outcome or result during the initial consultation, that's a red flag. You should walk away.
4. What participation will I have as the client?
Even though your attorney will be handling the bulk of the work related to your case, you still want to be in the loop throughout the process. Ask your prospective attorney about how they handle client communication and what their availability is if you have questions as the case is progressing.
You want to select an attorney who listens to your questions, returns your calls, and with whom you feel comfortable discussing your concerns.
5. What do your clients say about you?
When selecting an attorney, it's fair to ask a personal injury lawyer for past case results and testimonials from former clients.
While the results of past cases are not predictive of the outcome of your case, case results and client testimonials can demonstrate an attorney's experience handling similar cases and the attorney's attentiveness to clients.
If a law firm can't produce positive reviews from clients, or if the law firm doesn't have a strong track record of results, you might want to consider a different law firm.
6. How much do you charge for personal injury cases?
If you've suffered major injuries in an accident, you may be unable to work and experiencing financial stress. You don't need a legal bill on top of the medical bills you already have.
Ask your prospective attorney if he or she works on a contingency fee basis. Most personal injury law firms do handle cases on a contingency fee basis. A contingency arrangement means your attorney will cover the upfront costs of your case. You do not pay any money upfront to hire the lawyer. The lawyer gets paid a share of any insurance settlement or court award the attorney wins for the client. The contingency fee approach makes it easier for people struggling to overcome serious injuries to afford quality legal representation.
Contact a West Virginia Personal Injury Attorney Today
The West Virginia personal injury lawyers at Jividen Law Offices, PLLC, are ready to answer any questions you may have about our legal services and what to look for in an attorney. For more information, contact our office today.