After a Car Accident: How to Obtain a Police Report in West Virginia?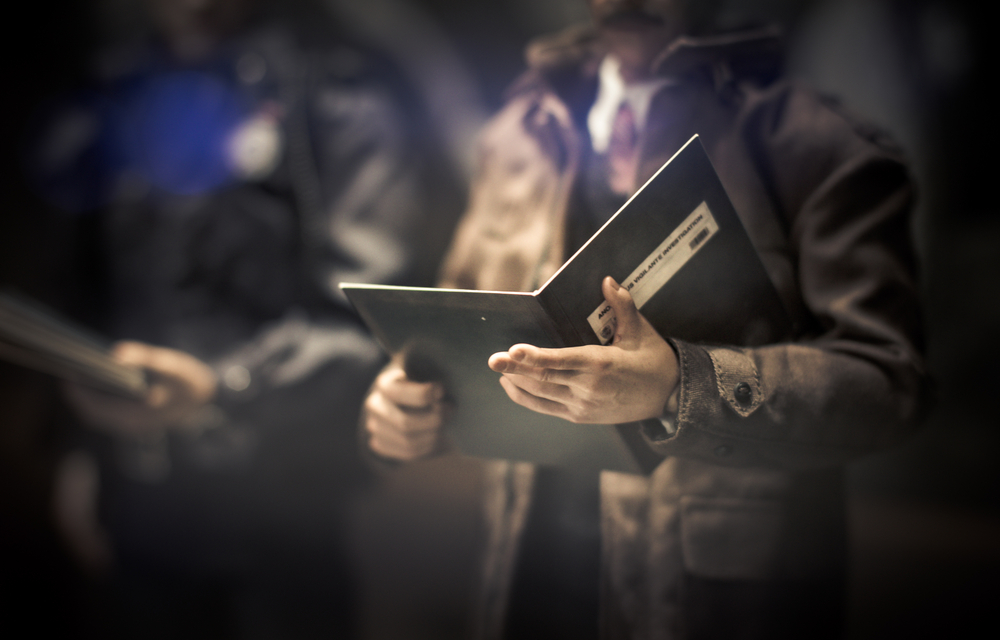 If you are ever in a car accident, you should immediately report it to the police if you are able to do so. When police respond to a car accident, they conduct a preliminary investigation and file a report that serves as an objective record of what happened.
​To obtain a vehicle crash report, you must call the West Virginia Interstate Police by dialing (304) 746-2128.
Afterward, if you needed to substantiate an insurance claim or a legal claim against the driver at fault for the car accident, your case would start with the police report.
After you have been seriously injured in a West Virginia car accident that someone else caused, you may have a right to seek compensation for your injuries and other losses. The West Virginia auto accident lawyers of Jividen Law Offices, PLLC have helped people injured in car accidents recover millions of dollars in compensation. We can help you, too. Each case starts with a free legal consultation and a car accident report.
What Is a Car Accident Report?
A police report from a car accident investigation is an important document to insurers and courts. It provides objective documentation of what happened as recorded by a trained investigator.
Police know what to look for and what basic questions to ask as they assess a car accident. They are trained to be objective. In fact, many police reports are forms that more or less constitute a checklist to make sure each report contains the same necessary information.
In West Virginia, state law requires drivers to report a car accident if it causes injuries and at least $1,000 worth of damages. Responding police officers are to interview everyone involved in the accident within 24 hours and file a report within 10 days.
Forms differ a little among various police departments, but a car accident report will generally include such information as:
Date, time, and location of the crash.
Make, model, color, license plate number, and VIN of vehicles involved.
Names, contact information, driver's license numbers, and insurance information of drivers. Vehicle owners' names if different than the driver's name.
Names and contact information for others involved including passengers and pedestrians.
Descriptions of any injuries and property damage caused by the accident.
Disposition of anyone injured or killed.
Name of towing company if vehicles towed from the accident scene.
The officer's narrative and diagram, which explain what happened.
Factors and conditions that may have contributed to the crash.
Potential causes of the accident.
Results of driver sobriety tests, if any.
Any tickets issued or charges filed.
Police reports are not automatically considered to be infallible. But until there is evidence to the contrary, an insurance adjuster considering a claim is going to rely on the police accident report as an accurate account.
If you were injured in a car accident and you think you are owed compensation because someone else caused the accident, you need to see what the police report says. If someone in an accident says you caused the crash, you need to find out what the police report says.
How to Get Your Car Accident Report in West Virginia
During an accident investigation, when police speak to you, you should ask how and when you can get a copy of the accident report. Anytime someone is collecting information about you, find out how to get a copy of what they eventually report.
In most cases, you can contact the police department that sent officers to the scene of the car accident. The police department will provide a copy of the accident report or at least tell you how to get one. Some departments can take care of it online. There will likely be a nominal fee.
When searching for police reports online, start on the police department's site. Look for URLs ending in ".gov" to be sure you have a police department's website and not ".com," ".biz" or ".org," which a commercial establishment would use.
For example, the Wheeling, WV, Police Department on its homepage has a link labeled "Get a Crash Report." The link leads to the site of a company called ReportBeam. On its page, you can click on "Purchase a Collision Report," which takes you to an index of states.
If you "Select" West Virginia, it takes you to an index of 16 WV police departments that use ReportBeam's services.
After clicking "Select" at Wheeling Police Department, instructions say, "You can quickly find a report by typing in the Report Number provided by the officer and clicking on the 'Show Search Results' button. Alternatively, you can use the advanced search to find the report by entering in at least two search fields.
Search fields include:
Incident Date
Incident Location
Involved (Person's) Name
Involved (Person's) Driver's License
When the search engine returns your report, it provides directions for entering a credit card number to check out and receive the report.
If the West Virginia State Police responded to the accident, the Traffic Safety Section page of their website has a link to their Criminal and Crash Report Form, which you can download, complete, and mail to the address on the form.
In addition to your contact information, the form requires:
Date of Crash
Location of Crash
Driver/Owner #1 (Name)
Driver/Owner #2 (Name)
Pedestrian (Name)
Passenger (Name)
There's a fee of $20 for a report or $25 for a certified report. You can apparently still have the report faxed for $25. Payment may be made via credit card, certified check, business check, or money order.
Let a WV Car Accident Lawyer Get Your Police Report
A car accident lawyer from Jividen Law Offices, PLLC, in Wheeling, WV, can take care of everything you need to be done to make a car accident claim in West Virginia. If we handle your case, we can obtain a copy of the police accident report, so it doesn't have to be a hassle for you.
Our aggressive car accident attorneys will do whatever it takes to pursue maximum compensation for your injuries and losses. An initial consultation is absolutely free. You will not owe us a fee for any work we do unless we recover money for you. Contact Jividen Law Offices, PLLC by phone or online today.