Find Out How Social Media Can Hurt Your Personal Injury Claim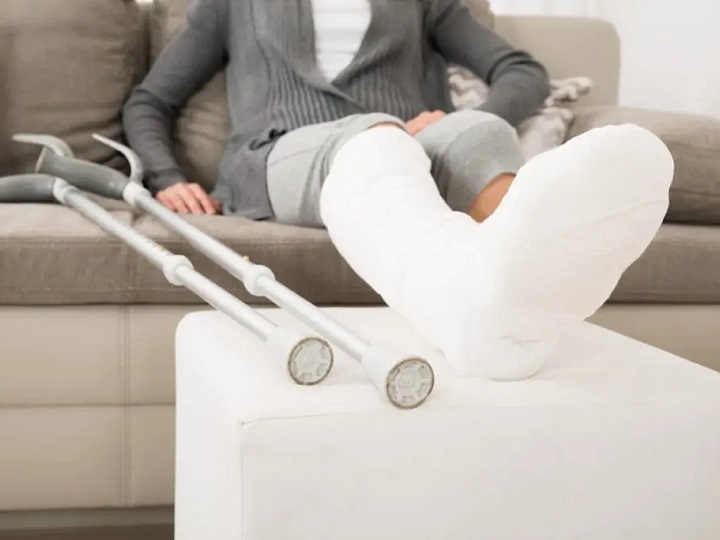 Social media has become so much a part of our lives that many people are comfortable sharing personal information and photographs on the internet. When it comes to personal injury cases, your social media posts and online updates can come back to haunt you and hurt your case after a car accident. Anything you share online, especially pictures, could be used against you by insurance representatives and insurance lawyers to question the seriousness of your injuries and dispute your claim.
In general, it's best to stay off social media entirely if you are involved in a personal injury case. However, if you're going to use social media, you need to be smart and careful about what you share.
The West Virginia personal injury lawyers at Jividen Law Offices have some thoughts about how social media could harm your case, as well as how to use it responsibly. If you need help with your personal injury claim in West Virginia, contact Jividen Law Offices for a free consultation.
Posting on Social Media After a Car Accident Isn't a Good Idea
If you've just been involved in a serious accident, social media can be a good way to let your friends and family know how you're doing. Unfortunately, anything you share on social media could be considered evidence in your case.
No matter how private you think your posts are, insurance companies have ways to access your social media accounts. Once they've found your profiles, they can rifle through them seeking information that could potentially weaken your case. This is why we recommend that you stay off social media until your case has reached a conclusion.
5 Ways Social Media Can Have Negative Repercussions on Your Personal Injury Claim
Here are five ways your social media posts could negatively affect a personal injury claim:
Posting Specific Details About Your Accident — There are certain things you never want to comment about on social media sites such as Facebook, Twitter, Instagram, Tiktok, or Snapchat. You don't want to share any posts describing what happened in the accident. It could be inconsistent with a statement you've given the insurance company. Nor do you want to make any comments online about how your case is progressing. You don't want to post any disparaging comments about the insurance company or the other parties to your claim. Posting derogatory comments can reflect badly on you. You don't want to share any photos showing you traveling or taking part in other activities.
Contradicting Your Previous Testimony — Consistency is critical in a personal injury case. If you post comments online that contradict your account of how you were injured, insurance companies can seize on any discrepancy to discredit you. A careless post might contradict what you have already told the insurance company about the events of the accident.
Revealing What You Can Do — One of the factors that determine how much you receive in a personal injury settlement is how your injuries affect your ability to take part in everyday activities. If you've said that your injuries prevent you from enjoying social activities, for example, a picture of you hanging out with your friends could be seen as evidence that you're exaggerating your injuries. If you visit a West Virginia park a few months after your car accident, for example, and you then post a photo of your visit, an insurance adjuster or lawyer may seize upon the photo to challenge the seriousness of your injuries.
Conversing with People on Social Media Who You Don't Know — It's easy for people to hide behind fake personas on social media. You need to be careful about who you interact with after an accident. Insurance companies could use a fake account to gather information on you that could hurt your case.
Revealing Information via a Public Profile — If you want to use social media while your personal injury case is proceeding, it's essential to make all your posts as private as possible. Making your profiles private will make it harder for insurance companies to find you. In addition to making your profiles private, you should do your best to prevent your friends, family, and other connections from sharing pictures of you or posts about you.
A Court Could Order You to Show Social Media
Even if you make your social media profiles private, your posts could come to light in court. If an insurance company suspects you've been making disparaging comments or posting photos that contradict your testimony, they could ask for a court order seeking to obtain the posts. These posts could damage your case. The best way to avoid a potentially damaging court disclosure is to make sure your social media profiles don't contain anything that could hurt your case. Take a break from being active online.
Social Media Tips
If you insist on using social media while your personal injury case is pending, keep the following tips in mind:
Do not post any photos or videos.
Do not post comments when you're angry or upset, even if it's unrelated to your case.
Do not post any updates about how your personal injury case is going.
Do not post anything that could be seen as disparaging of the insurance company or the defendant in your case.
Do not tag yourself in any posts. Ask your friends to avoid tagging you as well.
Do not make any posts showing your location. It could be seen as evidence that you're more mobile and less injured than you've indicated in your testimony.
Why You Need an Experienced WV Personal Injury Attorney's Help
If you're worried about how your social media posts could affect your personal injury case, talk to an attorney right away. A personal injury lawyer can give you some specific guidelines, and additional guidance related to your case. A personal injury attorney can also help with other aspects of your case, such as gathering evidence, dealing with insurance companies, and assisting you with filing your claim.
If you have been injured in a West Virginia car accident due to someone else's carelessness or disregard for safety and you have questions about your legal rights, contact Jividen Law Offices for a free consultation with a West Virginia personal injury lawyer. Our attorneys are ready to assist you.