West Virginia Coal Mining Accident Lawyers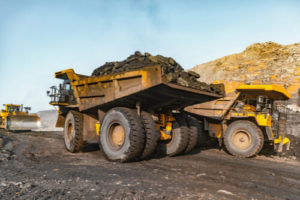 Coal mining has sustained generations of working families in West Virginia. But throughout its history, coal mining has represented a dangerous life facing workplace safety concerns and health risks. During the 2020 fiscal year, there were more than 400 lost-time injuries and four deaths in West Virginia coal mine accidents.
In the event of a collapse, explosion, or another accident in the coal mines, injured workers are protected by laws that ensure their medical bills are paid, most of their lost wages are replaced, and their suffering is alleviated. However, mine operators and insurers often fight payments that badly injured miners deserve, and there's little to stop them when injured miners are left to fend for themselves.
But help is available to injured West Virginia coal miners and their families. Jividen Law Offices, PLLC has fought for the rights and well-being of injured miners in West Virginia for more than 35 years. We have recovered millions of dollars in verdicts for our clients, and we can help you if your family has suffered losses in a coal mining accident. Contact our award-winning West Virginia personal injury lawyers today to schedule a free initial consultation about your case.
Types of Coal Mining Accidents
While safety measures have improved greatly over the years, coal mining remains a dangerous trade. Those who work underground and rely on machinery and procedure for safe working conditions are still vulnerable to a wide array of accidents that can lead to serious injuries. In West Virginia alone, our coal mines have been subjected to hazardous conditions that have affected the lives of our citizens. When you or a loved one have been injured in a mine, you need immediate legal representation.
We represent West Virginia coal miners harmed in a variety of accidents, including:
Collapses and cave-ins
Defective/malfunctioning equipment
Toxic exposures, like carbon monoxide poisoning
Electrical issues and explosions
General falling injuries
Gas explosions
Electrocution
Fires
Due to the nature of the job, there is an almost endless list of ailments that mine workers may suffer from. While federal and state guidelines have tightened restrictions and increased safety practices, West Virginia has a long way to go before coal mines are considered a safe place to work. As residents of West Virginia, our personal injury attorneys know how important our coal miners are- are we vow to fight for your rights if you have been harmed!
Types of Coal Mining Injuries in West Virginia
Any West Virginia miner or coal mining family knows the risks of working the mines. It is inherently hazardous work that requires drilling, blasting, moving heavy loads, working at heights and in tight spaces, and exposure to heavy machinery and toxic chemicals. Historic coal mine accidents have led to massive injuries and deaths and numerous other mishaps have injured and killed solitary mine workers.
Most coal miners are injured by years of strenuous work or in typical workplace accidents. But many workers are injured because of hazards peculiar to the work required in underground and surface coal mines, quarries, and coal handling facilities. Due to the nature of the job, there is an almost endless list of ailments that mine workers may suffer from.
Some of the most common types and causes of coal mining industry injuries and death are:
Fall injuries. Miners can slip, trip and fall, and fall from heights, such as off of equipment, ladders, or platforms. A fall can be fatal or result in broken bones, back and spinal cord injuries (including paralysis), and/or head injuries, including concussion and more severe traumatic brain injury.
Musculoskeletal injuries. While dramatic accidents make news, coal miners are disabled every day by the cumulative damage done by years of heavy lifting and the repetitive strain of reaching, pulling, pushing and bending, and twisting their bodies to get mine work done. Musculoskeletal injuries include chronic back pain, knee injuries, encapsulated or "frozen" shoulders, pinched nerves, and other painful injuries to bones, muscles, nerves, ligaments, or tendons. Musculoskeletal injuries can also be caused by traumatic accidents, such as falls or being slammed against or caught between solid objects or structures.
Vehicle accidents. Numerous trucks, rail and shuttle cars, and other motor vehicles travel busy mining sites populated by workers on foot. Miners are hit by vehicles and injured or killed, including in "back over" accidents, and are injured or die in vehicle collisions and rollovers.
Machinery accidents. Machinery designed to crush rock or tear into walls of coal can easily cut through flesh and break bones. Workers are injured by being caught in, under and between, and/or struck by and against digging, haulage, hoisting, and conveyance machinery. Injuries are also caused by misuse of machinery or malfunctions, such as electric shocks or unanticipated starts during attempts to troubleshoot, repair and restart machines.
Struck by objects. In addition to material and debris that fall at a mining site, coal, rock, gravel, sand, and other debris can be thrown by conveyers and other machinery and strike and injure people. During haulage, heavy loads that slip, spill, fall, overturn, etc., can cause broken bones and other crush injuries to miners struck by loose material and/or overturned carriers.
Burns and smoke inhalation. Fire in an underground mine can cause burn injuries but is more likely to claim victims from smoke inhalation or asphyxiation as the fire consumes oxygen. Coal mine fires are ignited by explosives, electrical short-circuits, spontaneous combustion of coal dust, and ignition of gasses released from mine walls.
Mine collapse. Seismic activity (natural movement of the earth or due to mining activity), planned explosions, natural explosions of gasses or coal dust, or poor structural support can lead to the collapse of a mine roof, face, or rib. Collapses injure or kill those struck by falling rock, timbers, etc., and can trap miners who eventually die from injury, suffocation, hunger, etc., if not rescued.
Flooding. A flooded mine can lead to drownings or near-drowning oxygen-deprivation injuries, as well as hypothermia, a dangerous loss of body heat due to wetness. Mines can flood if improperly maintained drainage wells or dewatering pumps quit working or pipes or water mains burst. Poorly planned digging or explosions can lead to an inrush of groundwater and flooding, as well.
How We Help Injured Coal Miners Recover Damages
Mine operators, like all employers, have a duty to ensure they offer a safe workplace or that they properly train and equip employees to protect themselves from hazards inherent in the assigned work. West Virginia coal mines must also adhere to regulations of the U.S. Department of Interior Office of Surface Mining Reclamation and Enforcement and the West Virginia Office of Miners' Health, Safety, and Training. If a miner or another worker is injured at a coal mine and management has failed to adhere to safety standards, this could increase the likelihood of the injured worker's successful claim for compensation.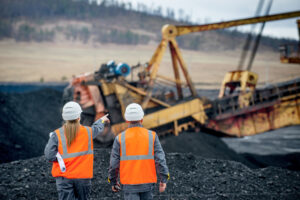 Depending on the circumstances of your accident and injury and the evidence we can gather in our investigation of what happened to you, there may be any of four paths to recovering compensation for you:
Workers' Compensation. West Virginia coal miners injured while on the job are covered by workers' compensation insurance, a no-fault system that pays all medical bills, a majority of lost wages, and for permanent disabilities or the death of a coal miner. In most coal mine accidents, workers' compensation benefits should be readily available to the injured worker or surviving members of a deceased miner's immediate family. However, mine operators or insurers may try to block payments, particularly expensive ones, by claiming the miner was not working when hurt or by exploiting technical errors in their claim.
Personal Injury Claim. Because employers are required to provide workers' compensation insurance, they are protected from personal injury lawsuits by employees in most cases (see below). However, others at a coal mine who cause injuries through negligence or recklessness do not have this protection. If a third party who does not employ you caused the accident that injured you, you may be able to hold them liable through a personal injury claim. This may be a subcontractor at the job site, a vendor, or a co-worker, such the driver of a truck that hit and injured a minor. In addition to payment of medical costs and for lost income, a personal injury claim can demand compensation for pain and suffering, emotional distress, and diminished quality of life, money workers' comp does not provide.
Product Liability Claim. If your injury at a coal mine was caused by a defective tool, machine, or other industrial consumer product, the manufacturer and/or seller may be held accountable. Under the law, manufacturers and sellers have a duty to ensure their products are safe when used as intended or to adequately advise as to the dangers they pose. A manufacturer, wholesaler, or retailer can be held liable if they knew or should have known about a danger they did not adequately explain. West Virginia is a "strict liability" state when it comes to defective products, which means the product's defect is sufficient by itself to impose liability on manufacturers and sellers for the injuries that a defect causes.
Deliberate Intent Claim Against an Employer. The immunity an employer enjoys through the workers' compensation system is forfeited in West Virginia if it can be proven the employer acted with "deliberate intention," or more specifically, "acted with a consciously, subjectively and deliberately formed intention to produce the specific result of injury or death to an employee." Unlike in a product liability claim, the employer must be proven to have had actual knowledge of the existence of the specific unsafe working condition and of the high degree of risk and the strong probability of serious injury or death it presented. Pursuing such a claim is challenging as it sounds; however, it may be a path to explore in your case.
Coal Mine Safety Enforcement
According to the Federal Mine Safety and Health act of 1977, the following activities should be enforced regularly to ensure mining worksites are safe. If a worker is injured and the coal mine management failed to adhere to the safety standards, you could have a personal injury or workers' compensation claim.
Safety enforcements include:
Conducting regular inspections including quarterly, underground inspections
Investigations of serious workplace accidents and fatal injuries
Regular safety trainings and conferences for employees
Closely monitoring toxic materials and radiation levels.
Contact Our Trusted West Virginia Coal Mining Accident Lawyers Today
If you or a loved one was seriously injured while working at a coal mine in West Virginia, don't wait to learn how you can pursue all of the compensation you deserve. The West Virginia coal mine injury lawyers at Jividen Law Offices, PLLC can fully investigate the circumstances of your injury and pursue all of your legal options for compensation.
We have more than 50 years of combined litigation experience in West Virginia, and founding attorney David A. Jividen is a member of the Million Dollar Advocates Forum® for his work recovering verdicts of $1 million or more on behalf of our clients. Our work for you will be on a contingency fee basis, which means you won't pay unless we win your case.
Contact us today to learn how the West Virginia coal mining accident attorneys at Jividen Law Offices will fight for you!
Testimonials
"We were very pleased with the way Jividen Law Offices, PLLC handled our case especially with everything they had to deal with. They did an excellent job for us."
Review by: F.H. & D.H.
Rating: ★★★★★ 5 / 5 stars