Wheeling Unfair Banking Practices Attorney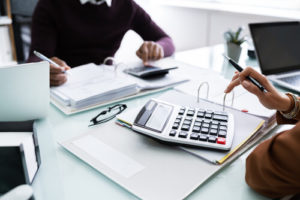 Dedicated & Effective Legal Defense in the Tri-State Area
It is an unfortunate reality that many consumers across the United States fall victim to predatory lending practices – and many have lost their homes as a result. Many families and businesses in communities throughout West Virginia, Pennsylvania, and Ohio have experienced this type of situation.
If you and your family have suffered financial loss as a result of unfair banking practices in West Virginia, you can trust the team at Jividen Law Offices, PLLC to look out for you. Our attorneys are proud to represent home and business owners throughout the tri-state area. In a free consultation, we can take a look at the circumstances surrounding your case and determine the next best steps to secure your ideal outcome.
What are my options if I have been the victim of predatory lending?
Predatory lending is perpetrated by banks, finance companies, and other commercial businesses. It can involve any form of loan, including car loans, small business loans, and home mortgage loans. If you lost money or even your home or business because of dishonest and unfair banking practices, then you may be entitled to a monetary award. Jividen Law Offices, PLLC is devoted to defending our clients' rights and interests. Talk to a West Virginia attorney from our firm, we are prepared to fight for the compensation you deserve.
Unethical, unfair and fraudulent practices that banks may engage in to earn profits at the expense of their customers include:
Billing fraud
Debt collection abuse or harassment
Excessive fees and penalty charges
Hidden finance charges
Bank overdraft matters
Deceptive lending practices
Investment scams
Fraudulent sales practices
Home repair fraud
Automobile Lemon Law
Sales scams
Interest rate adjustment
Discrimination
If you have experienced any of the above, it is likely that you have been a victim of unfair banking practices. Even further, there is a good likelihood that the bank has taken the same steps with other clients. Taking action against these practices can help you recover compensation for their practices as well as hold them accountable for the ways they have been unfair towards others.
Schedule a free initial consultation today!
Our West Virginia attorneys are here to defend your rights. Call Jividen Law Offices, PLLC today to request a free initial consultation and learn more about your case, your legal rights, and how we are prepared to help you.
With a reputation for client care and successful advocacy, Jividen Law Offices, PLLC is a firm you can trust. Working on a contingency fee basis, our clients do not pay money to us unless they win. Our dedication to your case is unparalleled!