Wheeling Oil & Leasing Attorney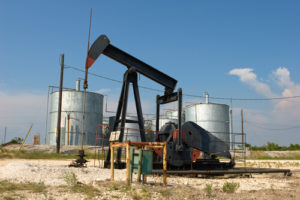 Tri-State Oil & Gas Law Issues
At Jividen Law Offices, PLLC, we are proud to offer a broad range of legal services to people throughout West Virginia, Pennsylvania, and Ohio, – including representation for clients with oil and leasing issues. We understand the various issues and challenges that our clients face in the area of oil and gas leasing laws. With four decades of experience, our lead attorney has built up a name as a trustworthy lawyer, and our reliable legal team is able to provide insightful and effective representation when it matters most.
Some of the issues we can handle when you face oil and leasing concerns include:
Mineral rights
Disputes regarding royalties
Surface agreements
Duty to develop
Environmental cleanup liability
Lease / sale negotiations
Disputes regarding royalties
Drainage issues
Missed deadlines
Land title examinations
Disputes over the right to operate and right to produce
Water rights
Environmental cleanup liability
Energy & Natural Resources Attorney in the Tri-State Area
Many communities throughout the tri-state area are rich in natural resources such as oil, coal, and gas. If you own land in one of these states and you are interested in selling or leasing your mineral rights, we can represent your interests. We are also experienced in representing mining and drilling companies. You deserve to have strong legal representation on your side in order to ensure that you receive what you are entitled to in any mineral rights deal.
Our team at Jividen Law Offices, PLLC is familiar with the laws governing oil and leasing transactions, including West Virginia mineral rights law. We have decades of experience in the legal field and a reputation for ethical and effective representation. Our energy and natural resources attorneys understand how to protect your interests and can negotiate an equitable sale or lease of property and / or mineral rights.
Contact Jividen Law Offices, PLLC today to learn more in a free initial consultation with a West Virginia oil and leasing attorney who can help protect your rights and interests.